They are coming in guns blazing! On April 13, six teams from all over the world will clash at Pro Series Texas in a fight for $40,000 and a spot at the next Gods of Boom event in Cologne, June 6-7.
Different regions will be represented by their best players. Those lucky teams are: [forZe] eSports and UnBreakable from Europe, Simplicity, Impact Gaming and Eanix from North America, and BrazuKas from Latin America.
Here you can see where your favorite team currently stands. Please note: Impact Gaming and [forZe] have taken the first places in their regional qualifiers, so they'll start with the quarter-finals. Who'll challenge them? We'll find out on April 13 at 14:00 CDT.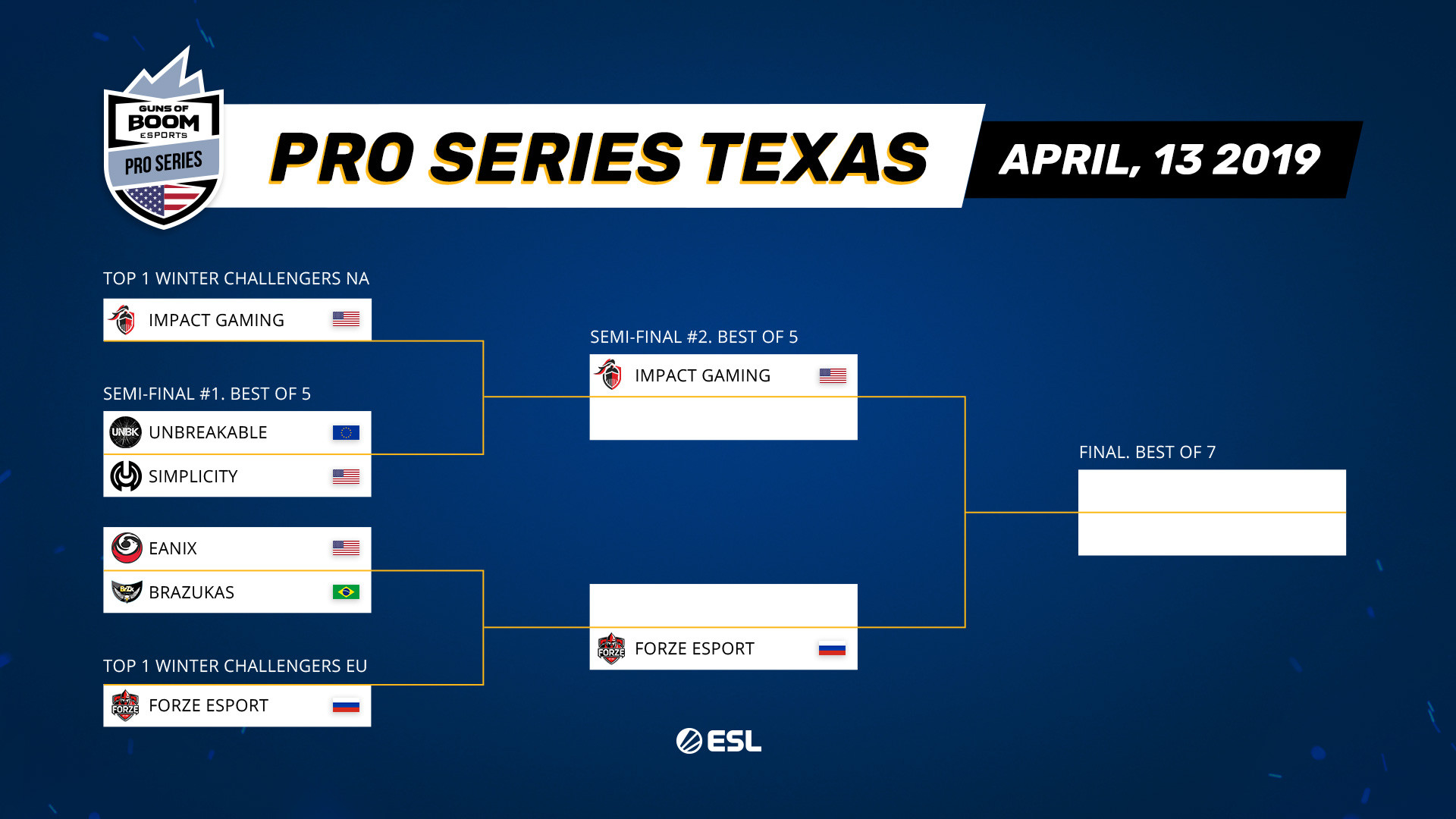 How can I be a part of this?

Get your ticket to watch the epic battles LIVE on Esports Stadium Arlington in Dallas, or tune it to the streams from any place in the world.
Tickets: https://www.squadup.com/events/guns-of-boom-pro-series-texas
The main broadcast will be in English and available on our YouTube channel here:
We will also cover the tournament in Brazilian Portuguese and Russian. Subscribe to your region's broadcast here:
Want to know more? Read all about the league here.