The Summer Challengers are over, and we already know the names of the teams that'll make it to the next Pro Series event. Today we'll take a look at the contenders in each region. And boy, do we have some big names on the list!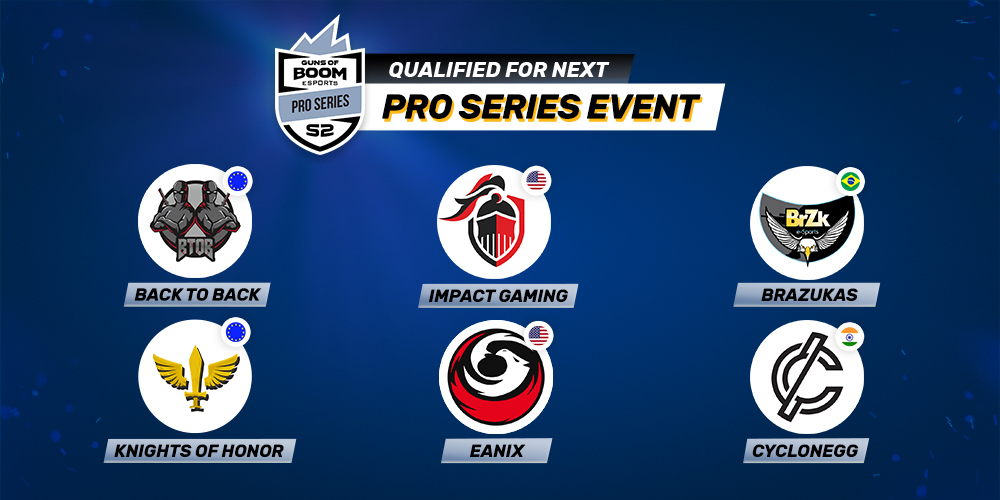 Europe
Back To Back saved their leading position in Europe and thus got the best seed in the upcoming Pro Series event. They showed a great level of play all throughout the Summer Challengers and did not let their guard down even when they had the spot on the next tournament secured. Well played!
Knights of Honor [JUGG] as the second favorites if the region showed a great level of team play and fought Back To Back tooth and nail in the last Summer Challengers Cup. Looks like they will be a tough and dangerous opponent in the next Pro Series.
North America
If you've been following the Guns of Boom eSports scene in Season 2, you probably know that Impact Gaming is showing some great results in their region, as well as in offline tournaments. They've won three offline events in a row – that's too many to be a plain coincidence. They took first place in the Summer Challengers and are getting a guaranteed spot in the next offline event.
EANIX once again outplayed Impact Gaming in the finals of Challenger Series, only this time the score was 2:3. They know when to step up their game, and we're sure they'll be ready for the offline tournament.
Southeast Asia
IND_WOLVES did what they could, but didn't manage to stop the region's favorites in their tracks. CycloneGG has confidently overpowered all their opponents in Southeast Asia and is coming into the next Pro Series looking very strong and confident. They've got the dance moves on their side - soon we'll find out if this trick works on all levels of tournaments!
Latin America
Last but not least, we go to Latin America. The dominance of BrazuKas has been a staple for the whole Season 2. These guys know their strats and land their shots precisely, so challenging them is a tough task. Zeta Esports came close, almost breathing down BrazuKas' neck, but couldn't earn enough points in time. This means that we'll see BrazuKas at the next offline tournament. Let's wish them good luck.
---
This is just a first look at what to expect from Pro Series, but even at this point, it's clear that we'll have an unbelievably exciting game on our hands with awesome teams representing all the participant regions.
Stay tuned — there's much more esports news coming!