Europe Region
We have good news for the fans of one well-renowned European team. Noble is back to its original name and going strong once again! Last Saturday now Back to Back players showed they mean business by taking first place with a whopping 3:0 against their long-time rivals Lazarus. With KM being the MVP of the week, landing 107 eliminations, 58 of them being headshots they are starting this Summer with fire.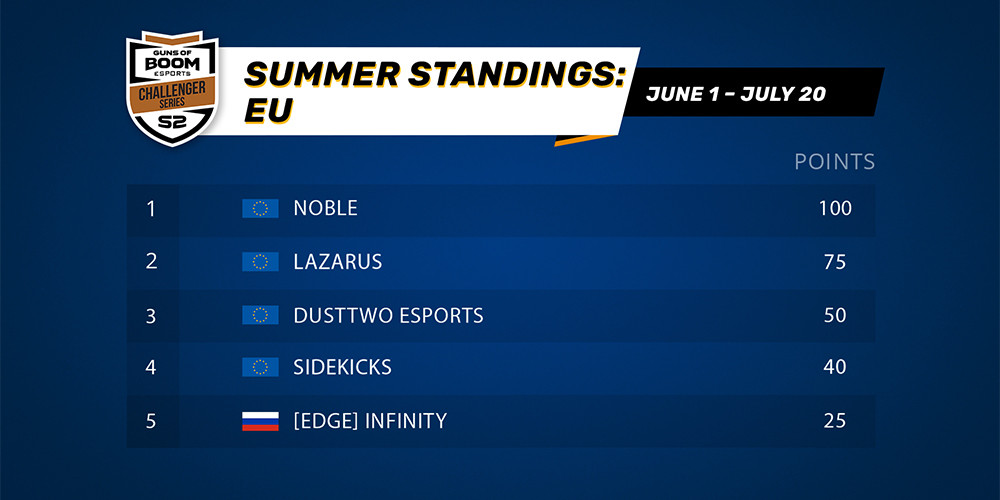 North America Region
For North America, it was a Cup of all or nothing. Impact Gaming absolutely dominated the tournament. They haven't lost a single game, triumphantly leading 3:0 in the finals. Though they did come pretty close snatching the first map against EPIC with only 2 points difference. The MVP in North America was JMaster with 90 eliminations and 1742 points of the total score, it was a close call between him and two players from EPIC - Mr.Mamba and Main Noob, but the Pro Series Texas Champions just could not be stopped this week.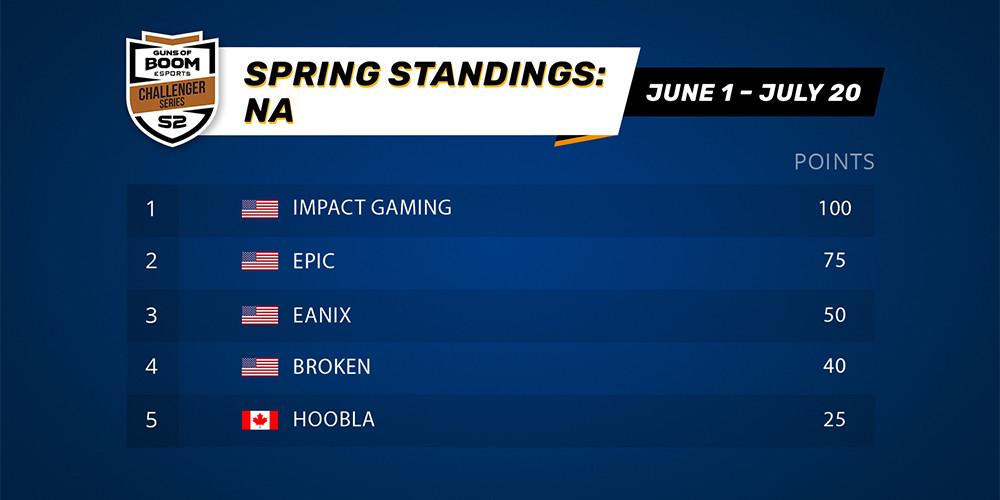 Southeast Asia Region
And now we turn our eyes to the East. South East.
In a surprising turn - IND_WOLVES pushed the leader of the Spring Challenger CycloneGG off the throne. Also landing a clean swipe of 3:0 in the finals. Though CycloneGG still had the MVP of the week, with Gunner having the best KDA in the region.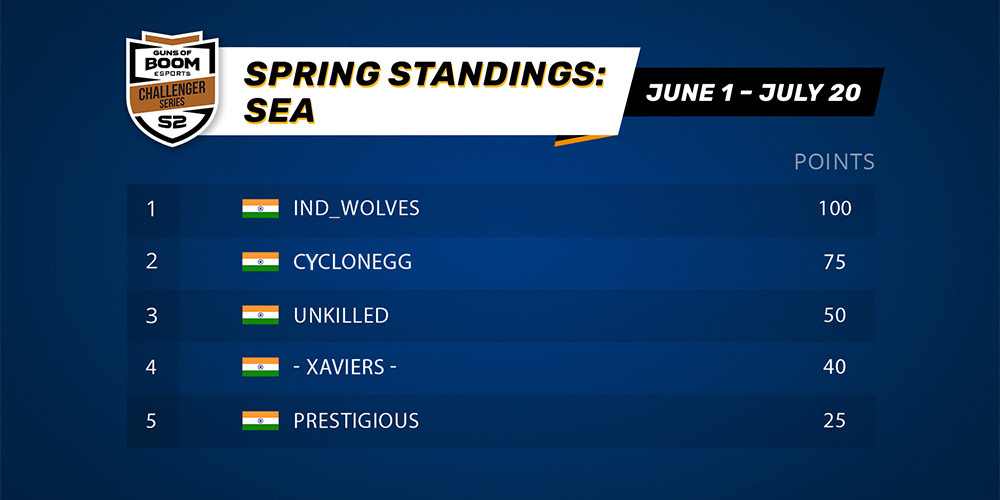 Latin America Region
In Latin America summer started with Brazukas confidently taking the lead, not losing a single battle. It was a week of clean swipes, and LATAM is no different. 3:0 with Brazukas players Panda taking the MVP spot with an impressive 3.52 KDA. Will someone challenge them this summer? Stay tuned to find out.
Participate in the Summer Challenges yourself and maybe next week you'll take the prize! Learn how to join the tournaments here.