It's on!
The six teams from different regions are all coming to Dallas, Texas on April 13 for an epic fight! The best players from the Winter Challenger Series will meet face to face and decide who goes to the grand Gods of Boom tournament in Cologne on July 6-7 and gets the biggest slice of the $40,000 prize pool pie. Let's give a warm welcome to [forZe] eSports and UnBreakable from Europe, Simplicity, Impact Gaming and Eanix from North America, and BrazuKas from Latin America.
Best players from different regions are coming from all over the world!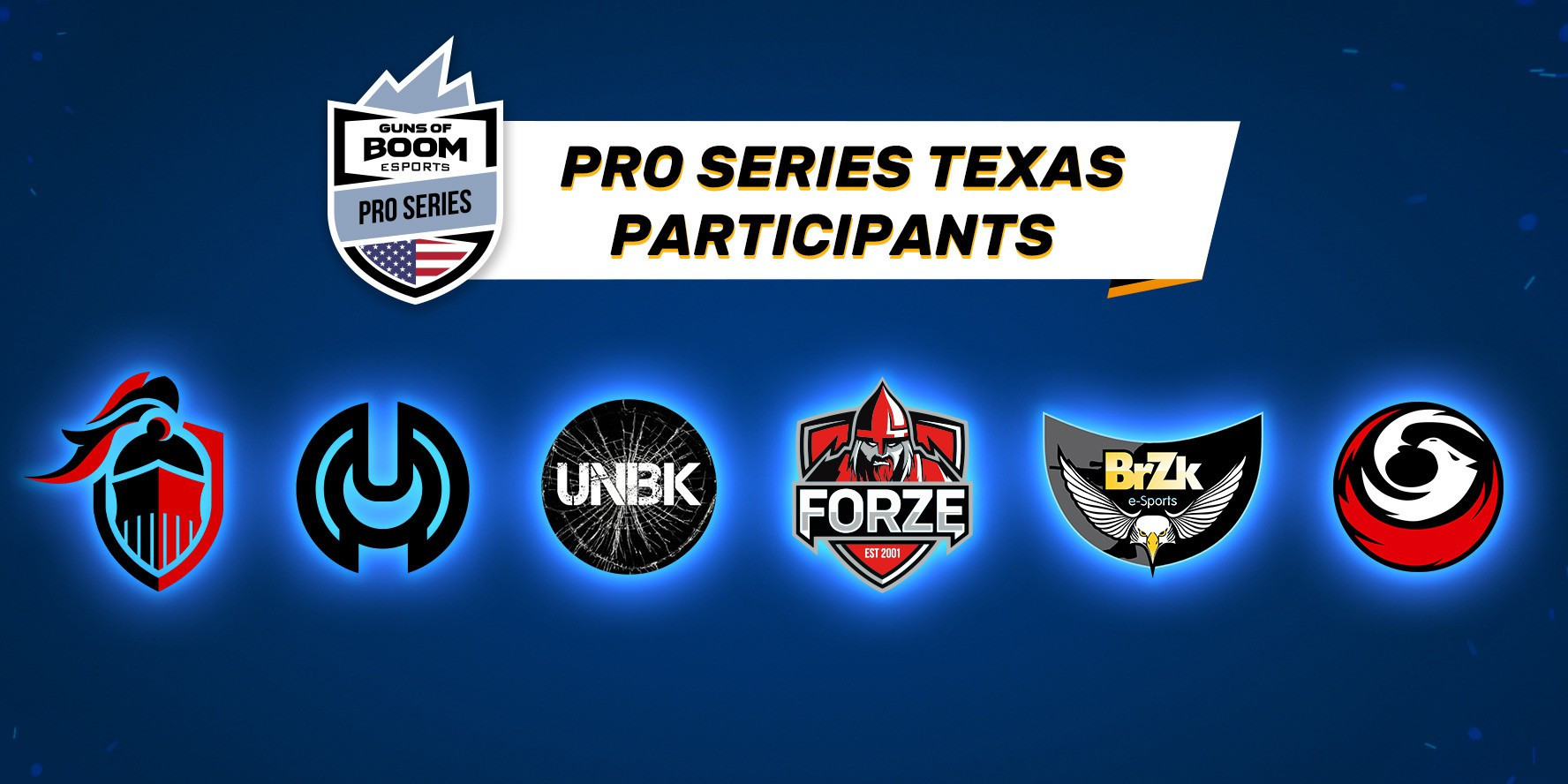 What is the prize?
$40,000 is at stake. The winner of the battle will take home not just the trophy and $20,000, but also a guaranteed spot in the next Gods of Boom Live event that takes place at Cologne July 6-7 where they will challenge previous victors - Noble.
The team that comes in second will also get a hefty prize of $10,000, but they'll have to start their ascend to glory all over again from Challenger Series qualifiers as well as everyone else. 3rd and 4th place get $4,000 and 5th and 6th place get $1,000 each.

Where will it take place?
The event will take place on April 13, on Esports Stadium Arlington in Dallas, 14:00 CDT, 19:00 GMT. You can buy tickets - right here, or tune in to the streams from any place in the world.
The main broadcast will be in English and available on our YouTube channel here:
You can also watch the broadcast on our facebook page - here!
We will also cover the tournament in Brazilian Portuguese and Russian. Subscribe to your region's broadcast here: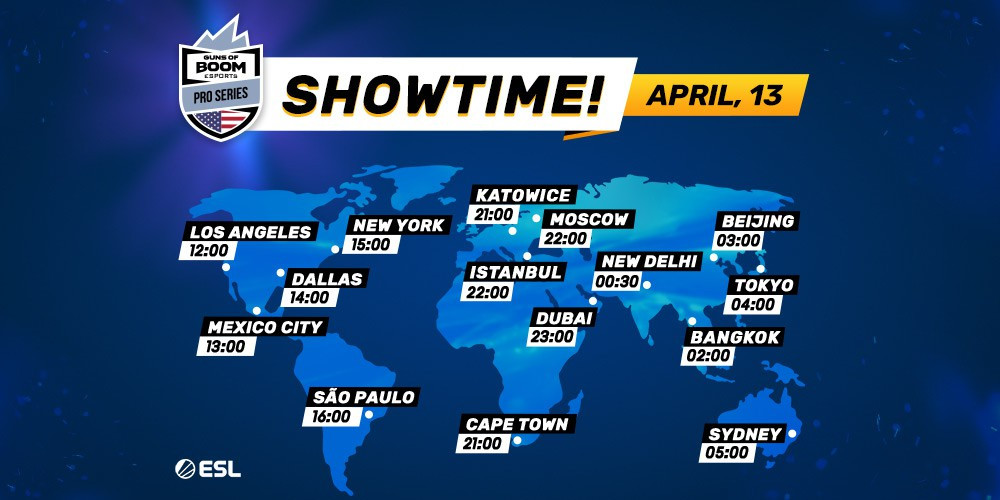 Who will be the game commentator in my region?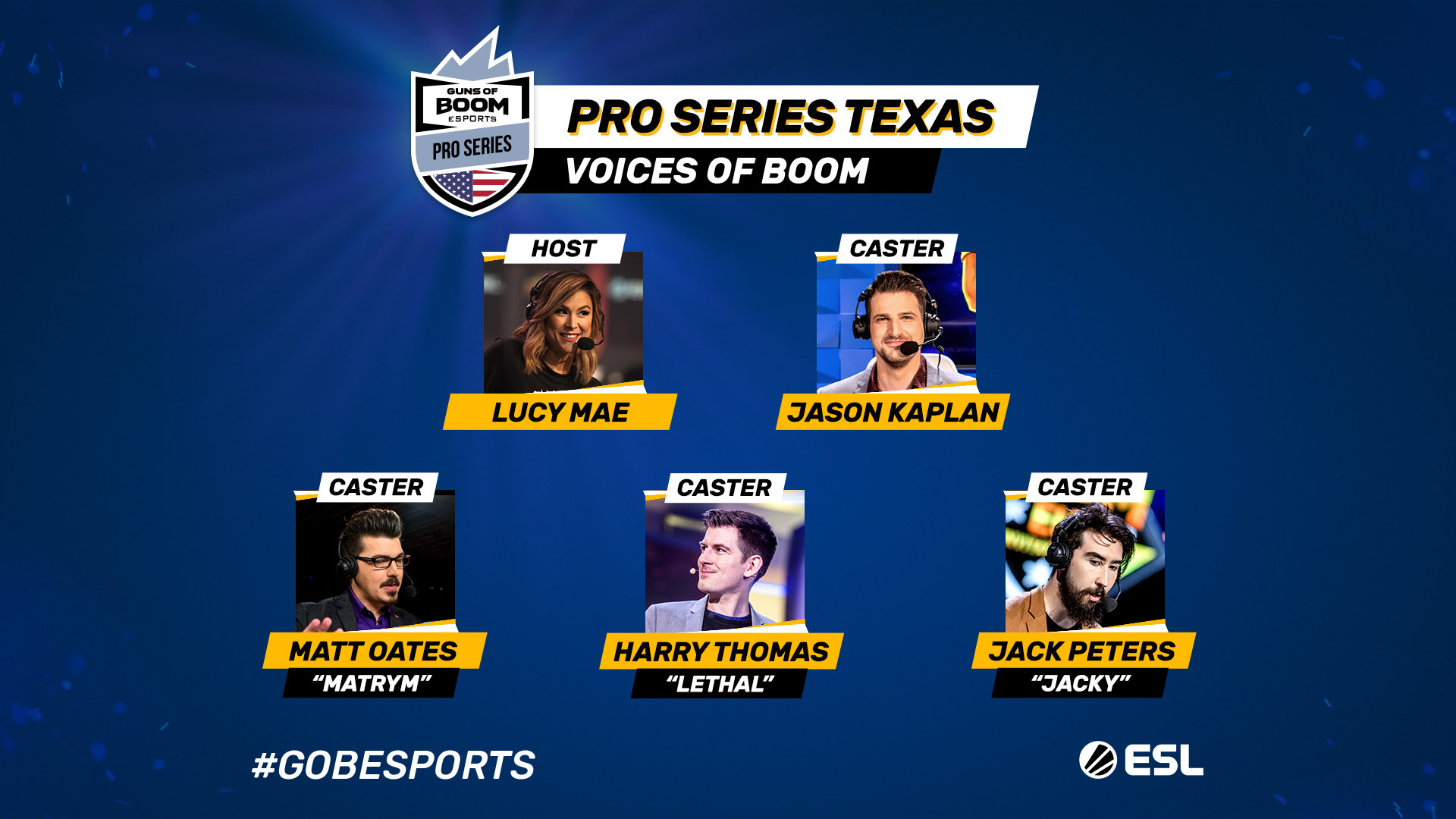 The official English broadcast will be covered by well-known esports commentators:

Lucy Mae - Casted games in Season One Final
Harry "Lethal" Thomas - caster for all the offline events of Season One and did some work in Season Two as well
Jack "Jacky" Peters - caster and analyst of Season One, an analyst of Kick-Off 2019
Jason Kaplan - new caster for Season Two
Matt "Matrym" Oates - new caster for Season Two who'll make his first appearance in Texas

The Brazilian Portuguese broadcast will be narrated by Magnus GP.
The Russian broadcast will be narrated by Hot Pepper.

Will there be giveaways for the audience?
Yes! You will have a chance to win LOTS of awesome prizes, among which are Icebreaker - one of the top rifles in the game - and a legendary Captain Eagle costume! The draw will happen somewhere during the broadcast on the Guns of Boom YouTube channel. And it will happen swiftly! So watch closely, and be sure to stay until the end so you won't miss it!

How does Season Two work?
All teams must compete in the Challenger Series to earn points for victories and get to the next stage—Pro Series Tournaments. Winning in the Pro Series secures a place in the elite Gods of Boom tournament. Gods of Boom tournaments are the offline events held at the world's largest esports arenas.