The Summer Challengers are almost over, and it's time for the deciding tournament of the qualifiers! Who'll make it to the finals, who'll come out on top and advance to a new level? The hype is real, the tension is palpable, and the stakes are as high as they get. Can you guess the team that'll get the golden ticket - the guaranteed slot on the next Pro Series event?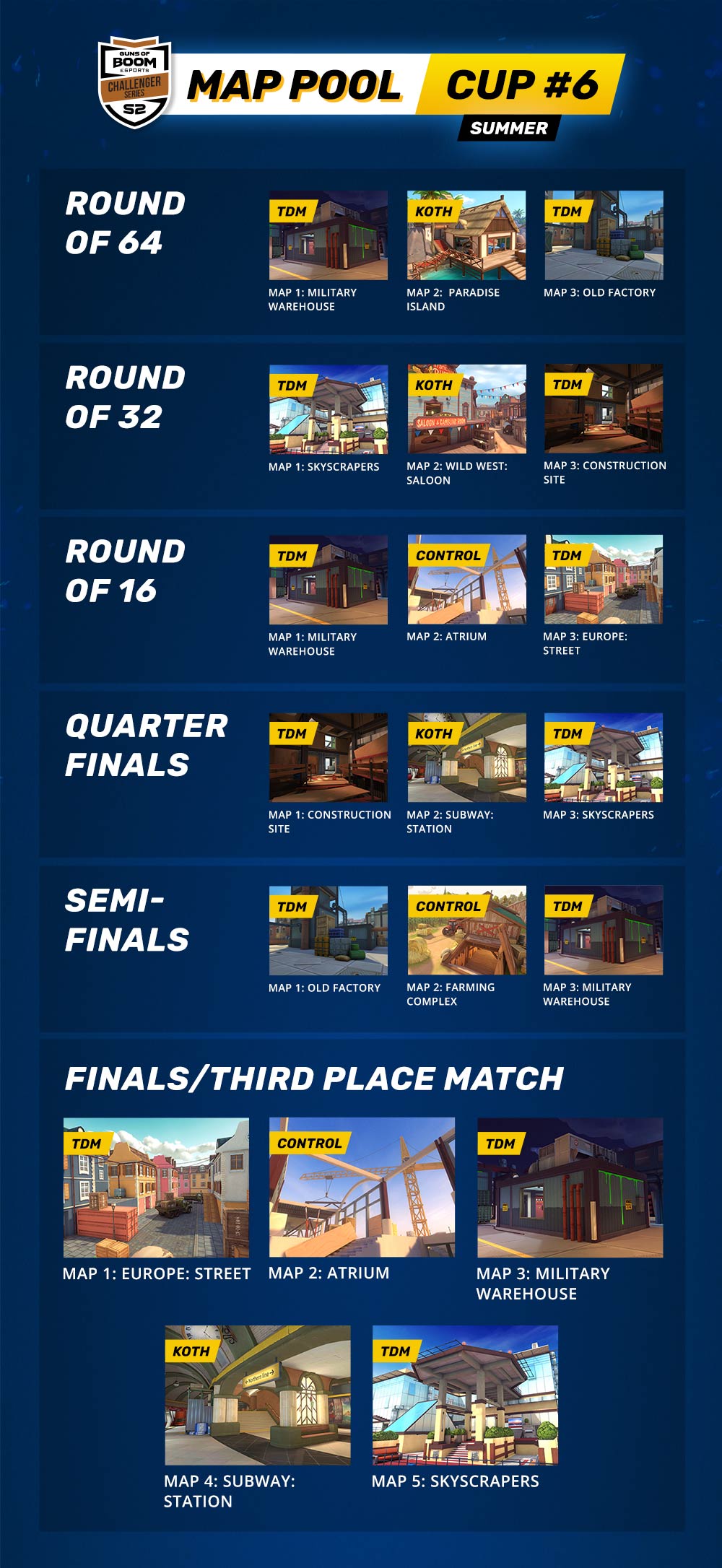 Which team will do best on these maps? Who'll be the favorite of this tournament, and who'll have to give it their all in order to prevail in the season? Share your thoughts and experiences on our official Facebook and Twitter. Of course, there'll also be a live cast of the explosive online action, so stay tuned for more info!
---
Don't forget to register to participate in the tournament! These are the last Challengers of Season 2 with the total prize pool of $500,000. To find out how to join, read this.