It's time to once again highlight the magnificent backdrop to our battles that is MAPS. So, just as we promised, here's the weekly map pool for the Cup #2 of Summer Challengers.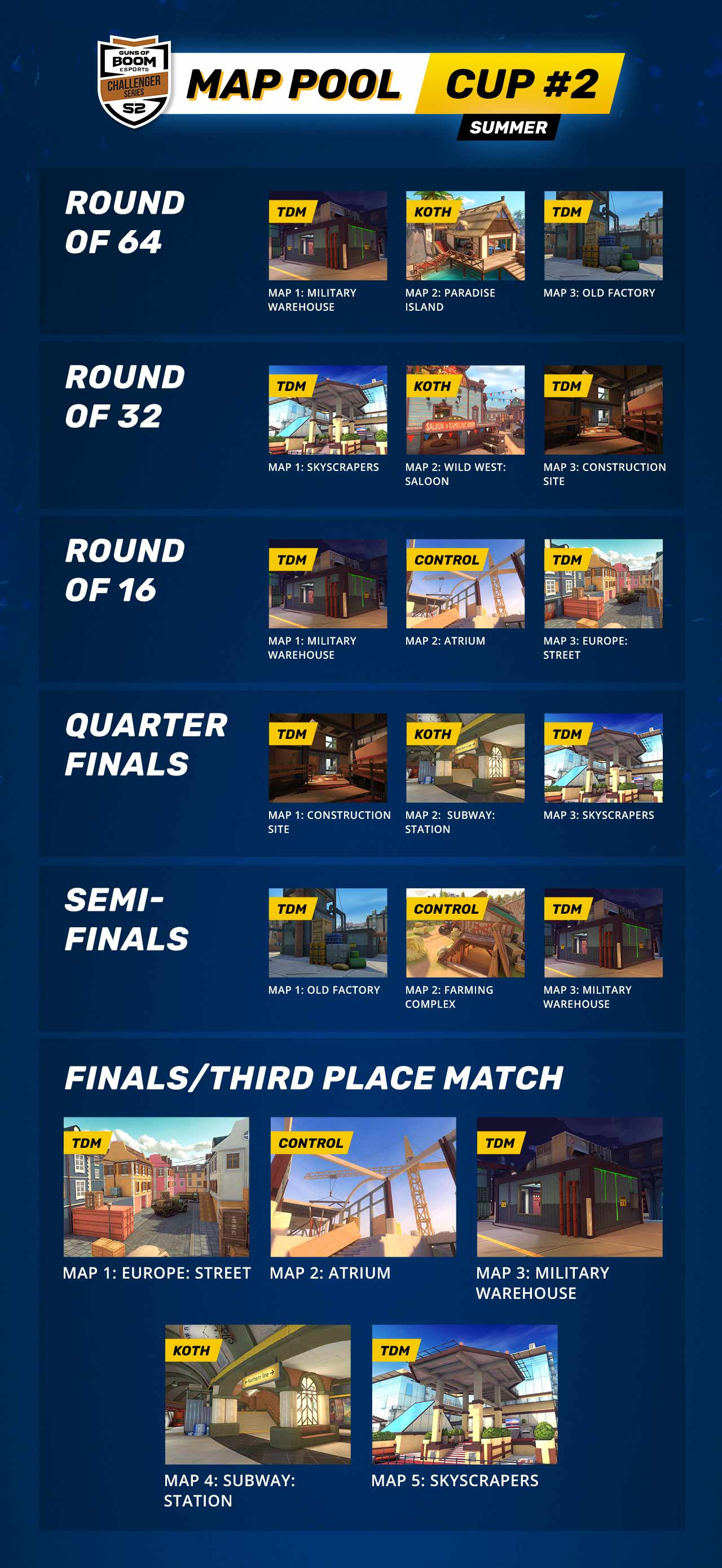 Got it? Don't forget to ring those notification bells and set your reminders: it's time for a fight for a trip to Pro Series Germany.

Watch the broadcasts right here:
SEA Broadcast // June, 14 16:30 IST (13:00 CEST)
EU Broadcast // June 14 20:00 CEST
NA Broadcast // June, 1 14:00 PDT (23:00 CEST)
Don't forget to register to participate in the tournament! These are the last Challengers of the Season 2 with the prize pool of $500,000. To find out how to join read this.