Did you know baby powder keeps your fingers dry during the most intense fights? Well, now you do, including all of us, thanks to the players who put baby powder to good use during the Pro Series Texas tournament. Players probably weren't the only ones whose palms were sweating during the event, because last Saturday we witnessed the most fierce battles the Guns of Boom pro scene has ever seen!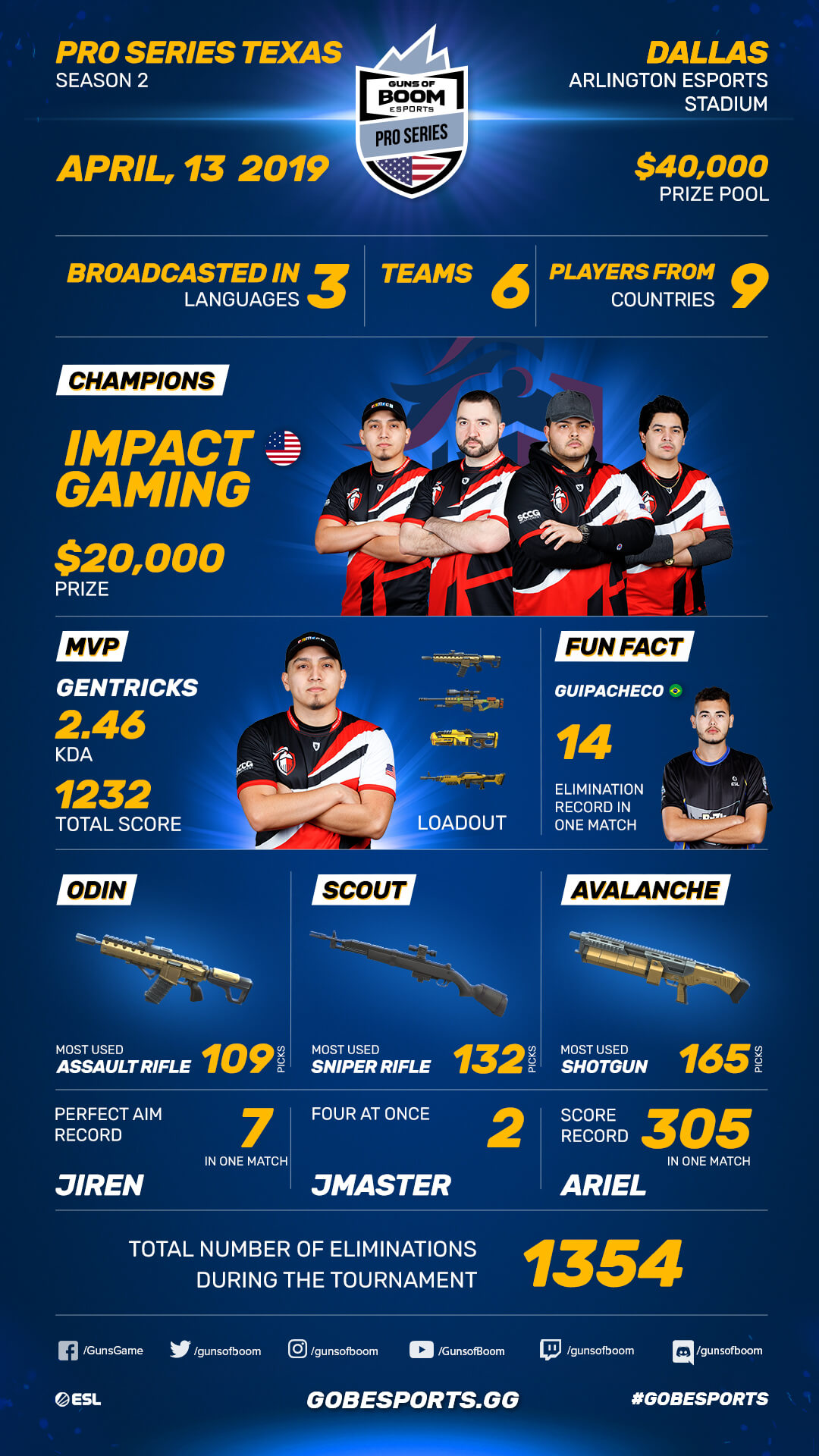 Right when we thought that for once there would be an offline event without the teams Noble or Lazarus, we saw the players Nok1a (from Noble) and XLNC (from Lazarus)! For this event, XLNC decided to lend his talents to team FORZE and Nokia played for Unbreakable. Although these two experienced players did spice up the game and even helped their teams to get to the Semifinals, the final brutal standoff happened between old rivals from North America: Impact Gaming and Eanix.
They went toe-to-toe during the Winter Challengers, with Eanix always slightly behind. But this time Impact Gaming left no breathing room for Eanix, ending the game by winning a whopping 4-0 and ensuring their place in the upcoming grand event of Pro Series Brazil.
We're amazed by the outstanding skills and loyalty to the game players have shown this season, and in order to celebrate, we've decided to give them something special. Now when you come across contestants from Season Two in the game, you will recognize them by their distinctive insignia. One unique insignia is granted for every live event this season, and only a true champion will gather them all.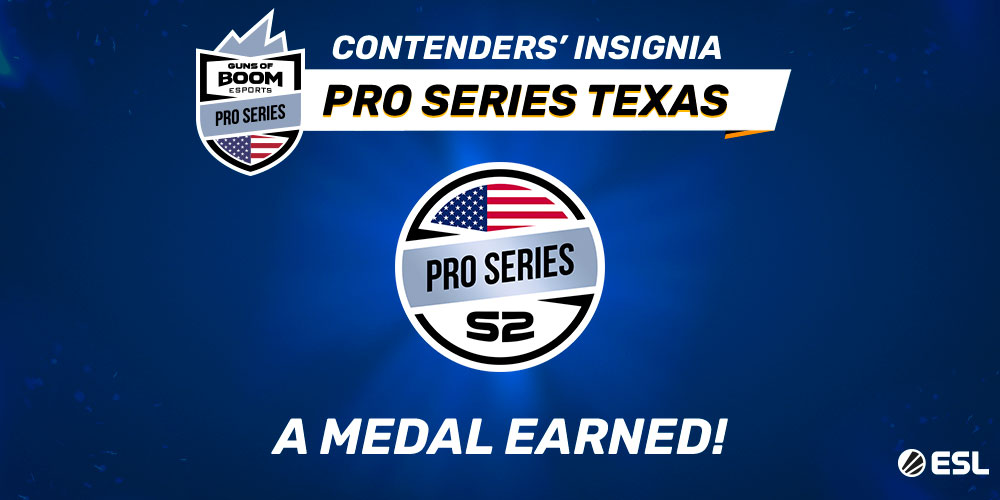 Do you want to get a badge of honor to show off in the game? It's not too late to register for the Spring Challenger Series. Find out more information on how to join here. An insignia is not the only thing you are going to compete for. Play your favorite game and get a chance to win a chunk of the $500,000 prize pool and the title of Esports champion!
Also, check out the stats of the Pro Series Texas tournament, and watch the epic recap brought to you by Stanis. To succeed you have to learn from the best!