Military Warehouse is one of those maps that you can't miss in Gods of Boom - it's a staple in both casual and competitive play, and it's one of the earliest locations that become available right after Europe: Streets. No wonder it's popular: it's full of various tactical opportunities, neat sniping spots, and cool little arenas to go face-to-face on. And on top of that, it's a beautiful and atmospheric location that leaves no one indifferent.

We've talked to some of the top Gods of Boom players out there to find out what they liked and disliked about this map, and here's a short review of what they had to say.
Pros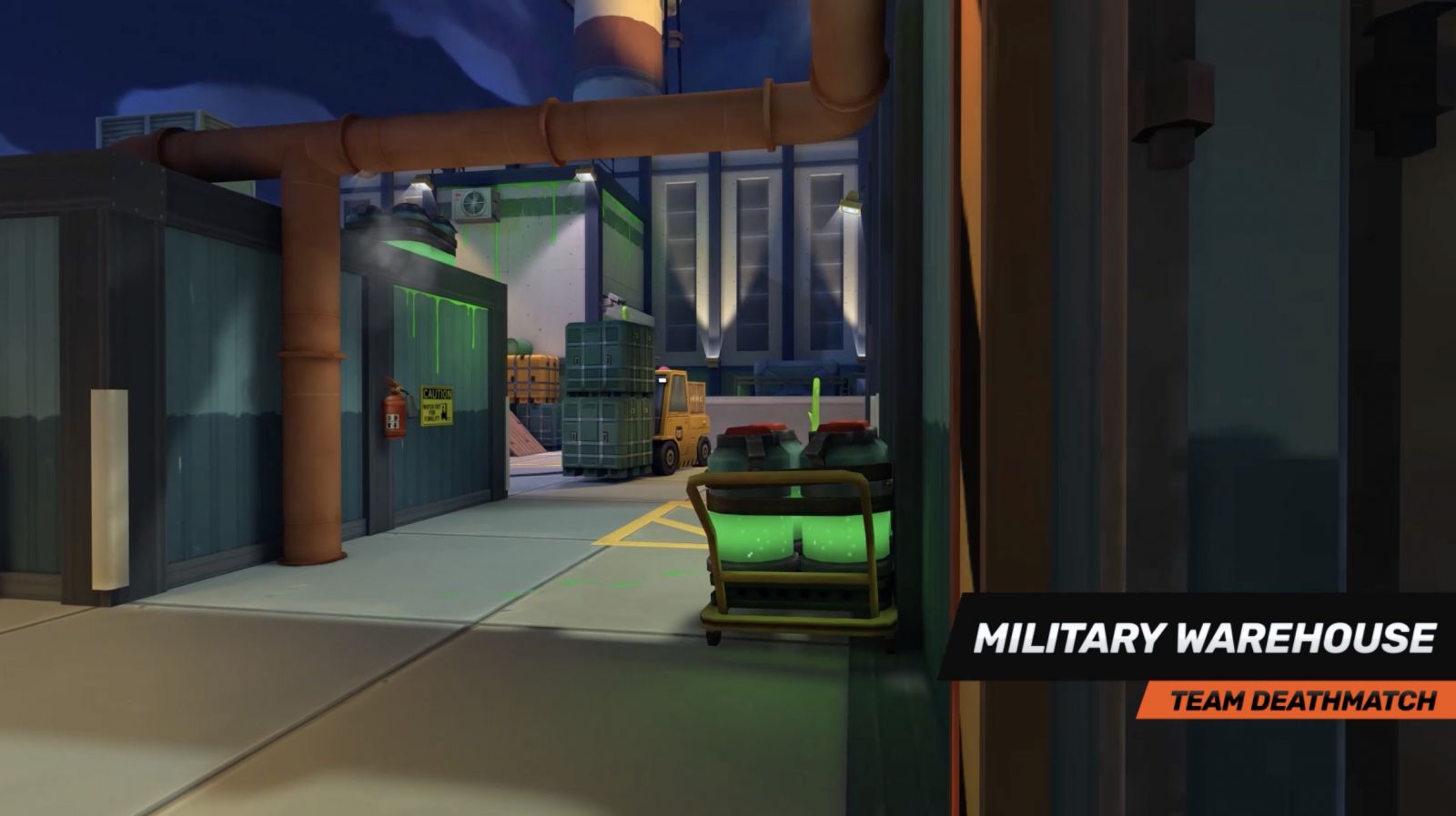 Venom, leader of the Season 2 champions RedX, said that the main advantage of Military Warehouse is that it's a map equal for both sides, and both teams have the same opportunities. Djani and T-Mac from JUGG, -km- from Back to Back and OPTIMUS from EANIX all agree this is a fast-paced map with a lot of action on it. As you'd expect, DIVINE KING from EANIX and NOTORIOUS from JUGG are very happy with the sniper and counter-sniper opportunities that Military Warehouse offers. Yet if this map was a book, and we had to choose a quote to post on its back, we'd go with Blaze from Legionnaire who said it best: "This is one of my favorite maps, I pretty much like everything about it".
Cons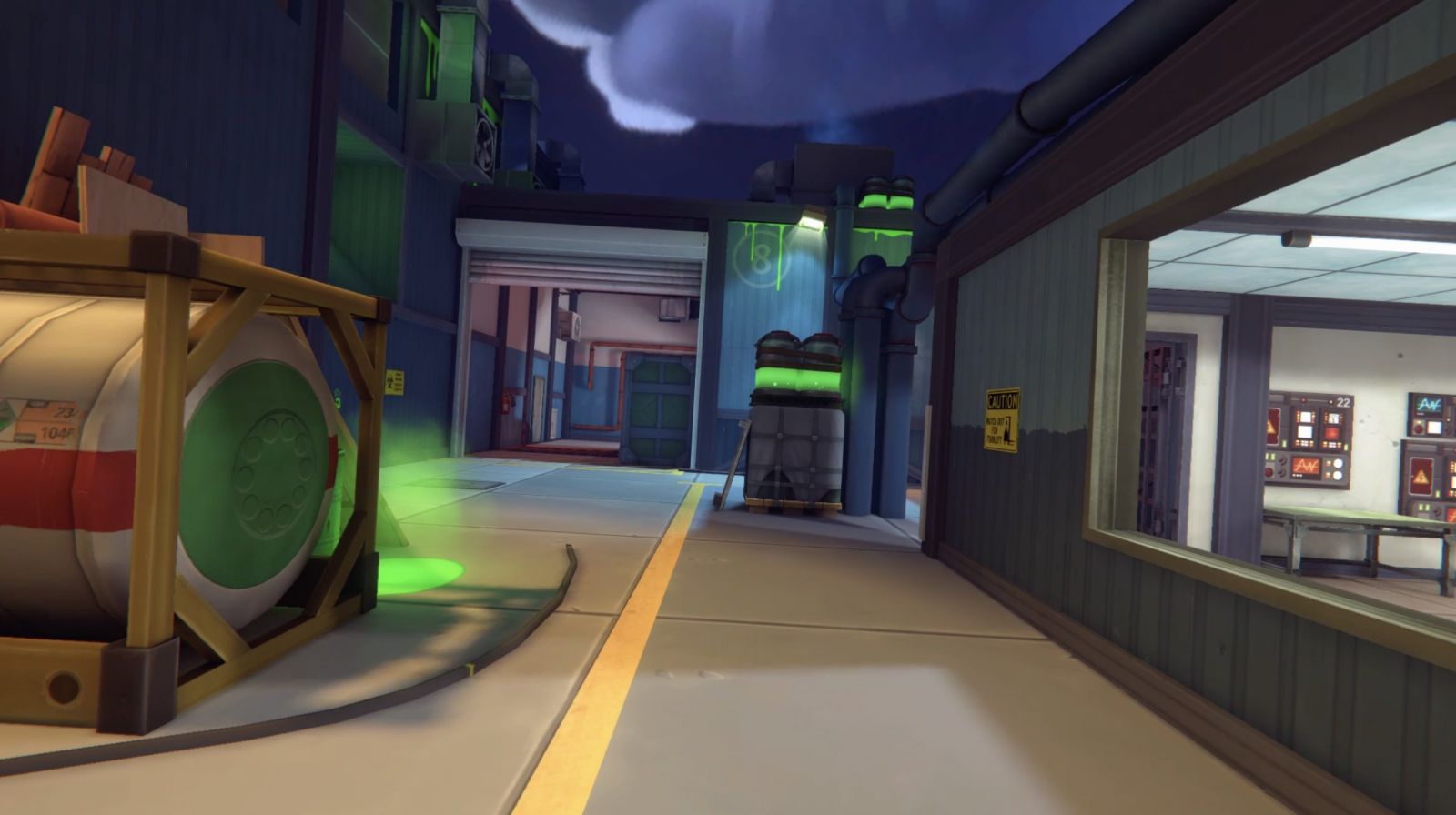 Despite being an intense action-packed location, there're some downsides to it that players notice. T-Mac and DOBAR from JUGG don't like the placement of the spawn zones. Their teammate Djani goes into more detail about this, saying that if your whole team gets wiped, it's hard to leave your base. OPTIMUS and DIVINE KING from EANIX also note that spawn camping can be an issue on Military Warehouse. NOTORIOUS from JUGG is a little more straightforward - he just doesn't like losing on this map; other than that, he's cool with it.
Memorable Moments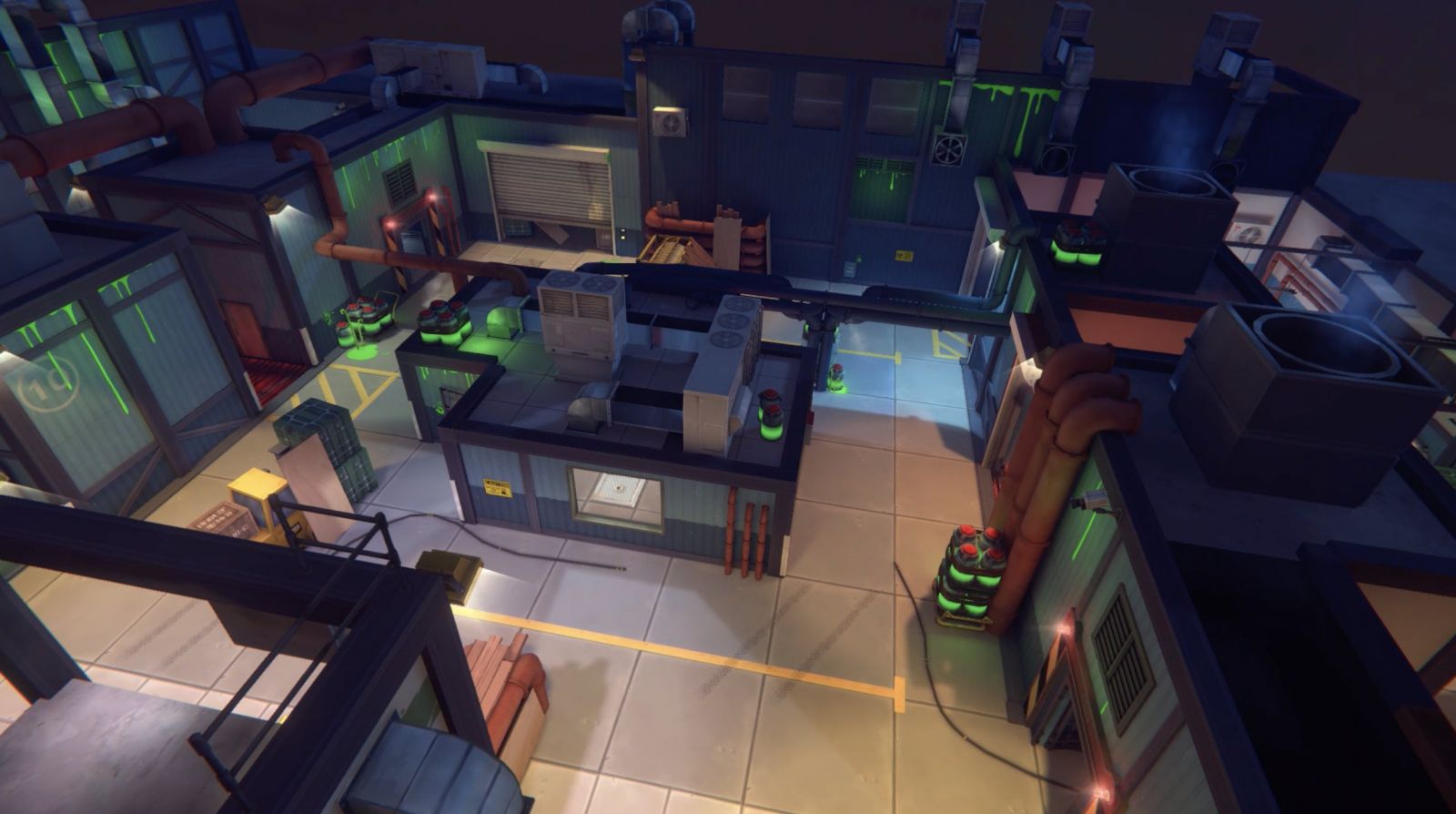 When you play a certain map a dozen times (or a couple of hundred times…) you tend to get into unusual situations and get vivid memories about certain plays. We kick off with DIVINE KING who made a Triple Elimination with his Thanatos at Gods of Boom Cologne. Following in his footsteps is -km- with a Four At Once in the finals against Black Bulls in LA. Looks like it's hard to raise the stakes, right? Wrong. Venom got a triple, then an Elimination Streak, and then another Spree in the Cologne finals against Black Bulls. OPTIMUS recalls an epic win against forZe in their first LAN tournament, even though thew odds were against them. And finally, almost all JUGG players recollect their epic comeback in a game against Black Bulls in Cologne.
The Green Goo
Last but not least, there's the question of the green goo spilled all over the map. Who's responsible for this mess? We asked the athletes what they thought. Now, DIVINE KING suspects, it was JMaster, Blaze blames his teammate Heisenberg. Now the most popular answer is surprisingly fresh: it was Stanis who spilled the glowing goo! We've still yet to question Stanis on where he might have obtained the goo, but the people have spoken! We'll keep you updated on the green goo issue.

That's a wrap for today, guys. If you have some special memories (or even videos) of your awesome plays on this map, go ahead and share them with the community on social media!