Some say that Tallinn still can't sleep after the immense adrenaline injection on November 22-23, when the best teams clashed in Pro Series Europe and Gods of Boom Season 2 Finals. This may not be completely accurate, but we're still very excited about this 2-day esports marathon.

Here are some numbers to put everything into perspective. After all, it's not all about shooting and running in a virtual setting - there's a lot of stuff going on IRL too!
Gods of Boom Season 2 Finals
It was the epic showdown featuring 4 finalists competing for the one and only champion title. The main stage of HyperTown festival in Tallinn started filling nicely on November 23, Saturday (some called it Judgement Day). Teams fought for a $180,000 prize pool, and once again RedX (ex-Impact Gaming) blasted to the top, taking the trophy and the money. This was their fourth victory in a LIVE event in Season 2 - great consistency.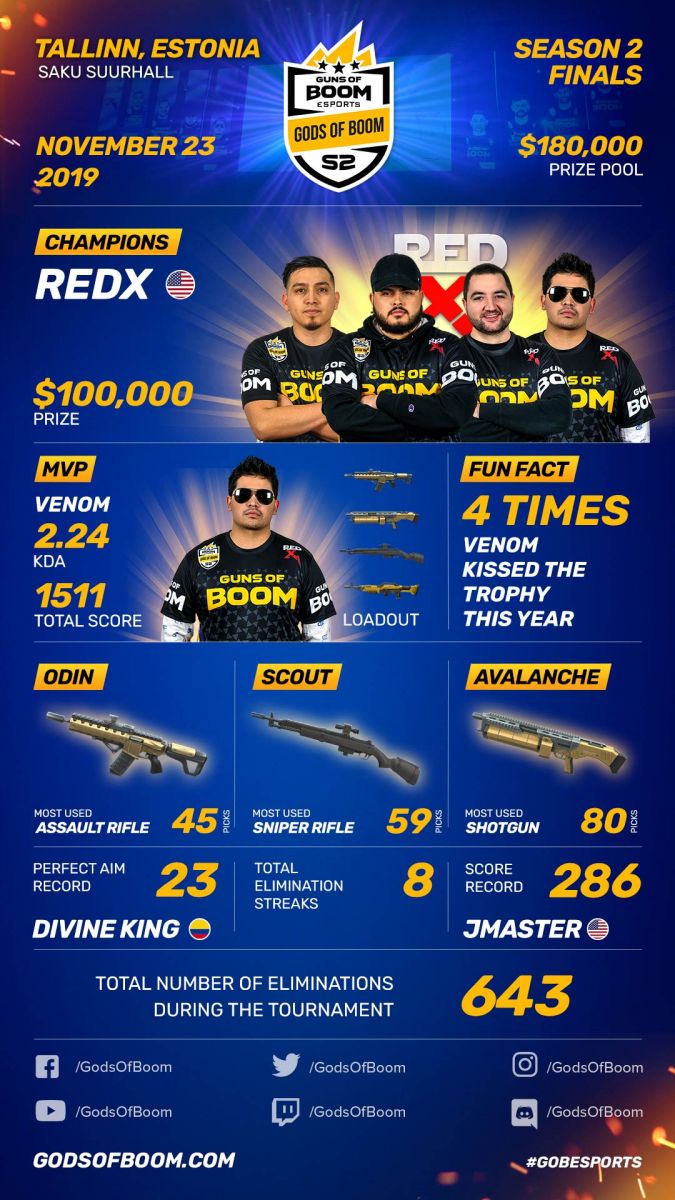 Pro Series Europe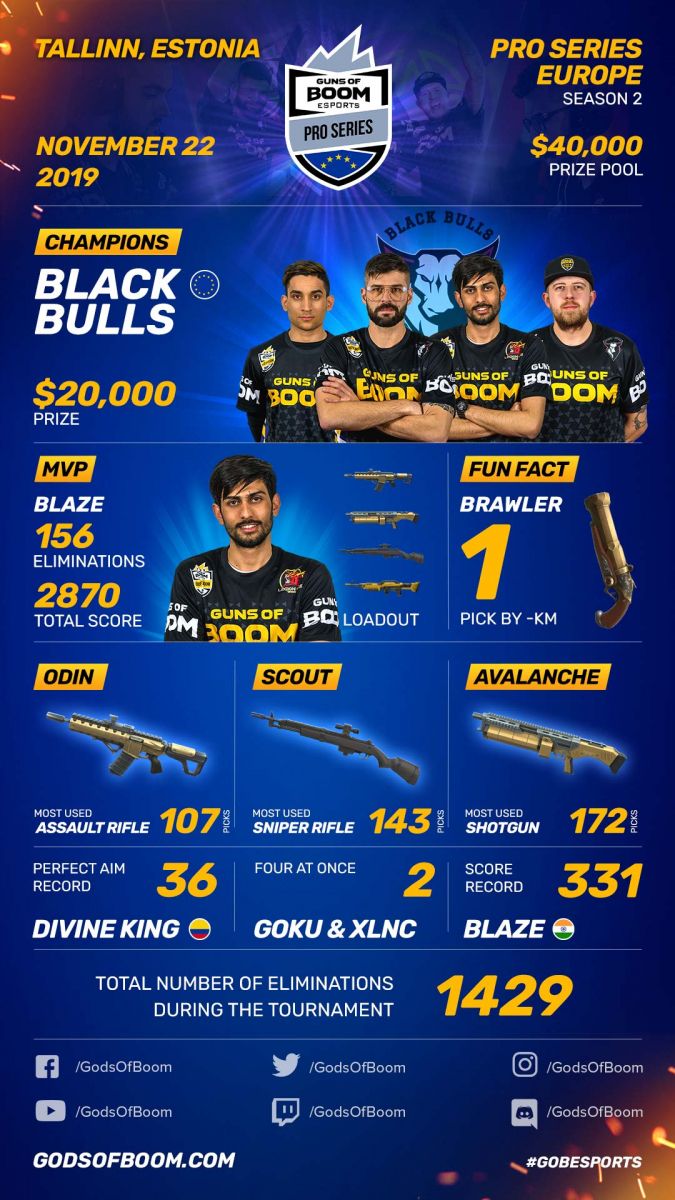 6 teams from around the world gathered on November 22, Friday (some call it Brawlday) to decide the fate of $40,000 and the last spot in the Season 2 Finals. It was a heated battle, yet Black Bulls managed to take the win and claim the biggest chunk of the prize money! However, they were already in the finals, so the last slot in the decisive battle of the next day went to EANIX.
Tap to watch Pro Series Europe
Congratulations to the winners and respect to all the players who took part in Season 2 - it was a wild ride and all thanks to you! Great job, everyone.

It was an amazing season full of spectacular gaming, clutch holds, bold rushes and sneaky flank attacks. There's so much to remember, that we've made a timeline depicting the main milestones in Season 2. Check it out!