Pro Series Brazil is over, and we're back with another big update! Version 7.1 offers more than some under-the-hood tweaks – it gives a radical makeover to some of the key elements in Guns of Boom.
First of all, we've completely reworked the main lobby. Now, instead of a still 2D background, there's a whole 3D-hangar with lots of breathing room and even a cozy armchair. A picture's worth a thousand words, but we recommend launching the game and checking it out for yourself.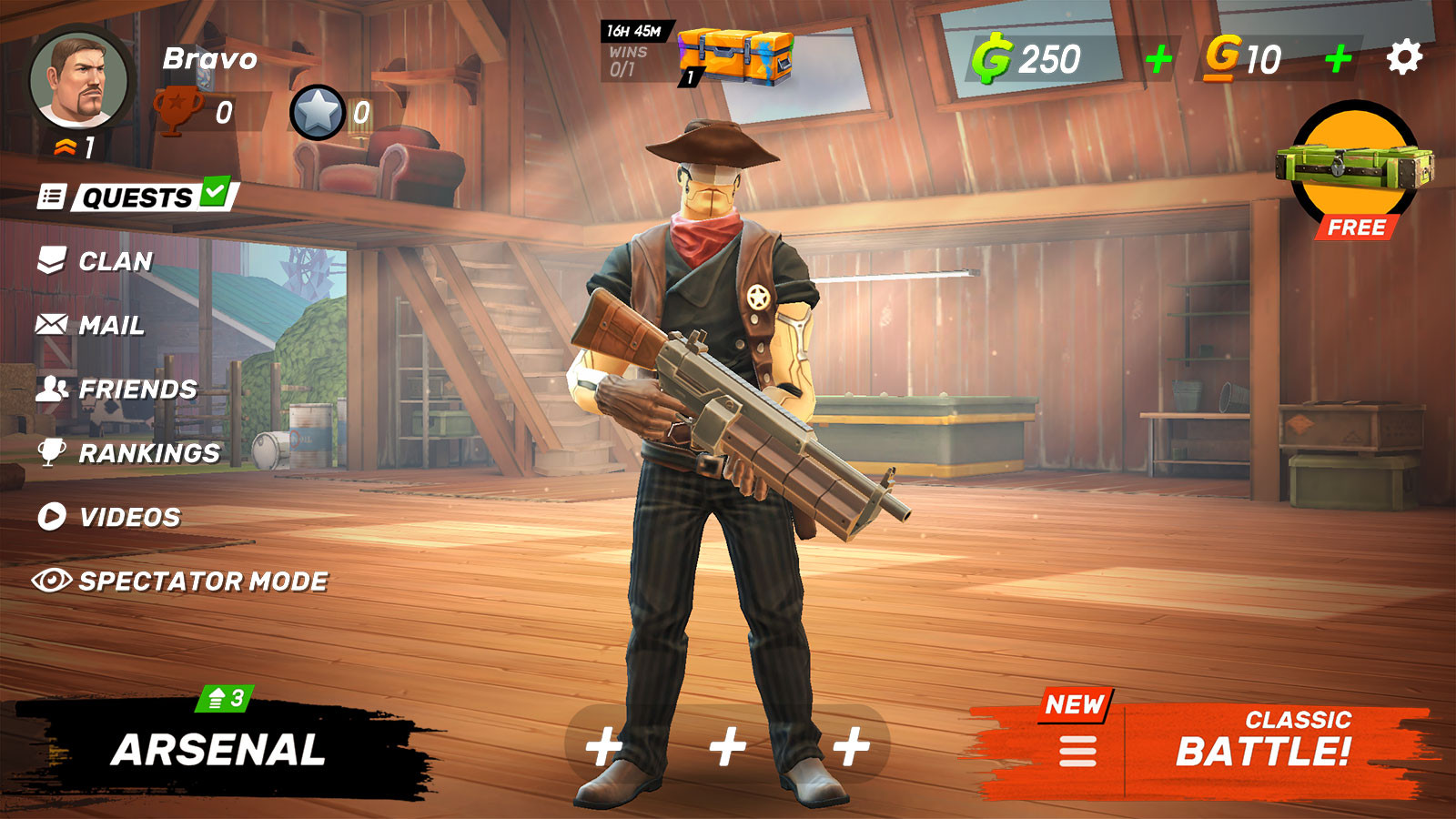 Some of the interface elements have also shifted around the screen to become player-friendly: for instance, the Settings button is now a neat gear in the upper right-hand corner, and the Battle Career level is now always shown below your nickname.
The second major change has to do with the end-of-match graphics. We've added an animation showing the best players of the battle before going to the scoreboard with its raw numbers. Now the top-scoring gunslingers get their spotlight regardless of the battle's outcome. Skill is skill!
The third big change has to deal with using knives. Many players asked us to make a checkbox in the settings that'd allow the knife button to constantly be on-screen instead of popping up when you get to a stabbing distance. Well, we've done just that. Go to SETTINGS -> CONTROLS and turn on the knife button on to see it on the screen at all times.
Finally, we have made some adjustments to the code to make Guns of Boom more stable. We hope you feel the improvements.
Enjoy the update!