What's up guys? Have you been working hard grinding for those sweet rewards of Season 9? Well, we've been working hard too, going through all that feedback you send us and thinking of ways we could make the game more fun and enjoyable.
We've already told you about the improvements we rolled out with the latest balance patch (be sure to check them out here if you still haven't). And now we'll discuss in more detail several new weapons that we've added to the game, as well as a completely new feature that makes Private Matches better.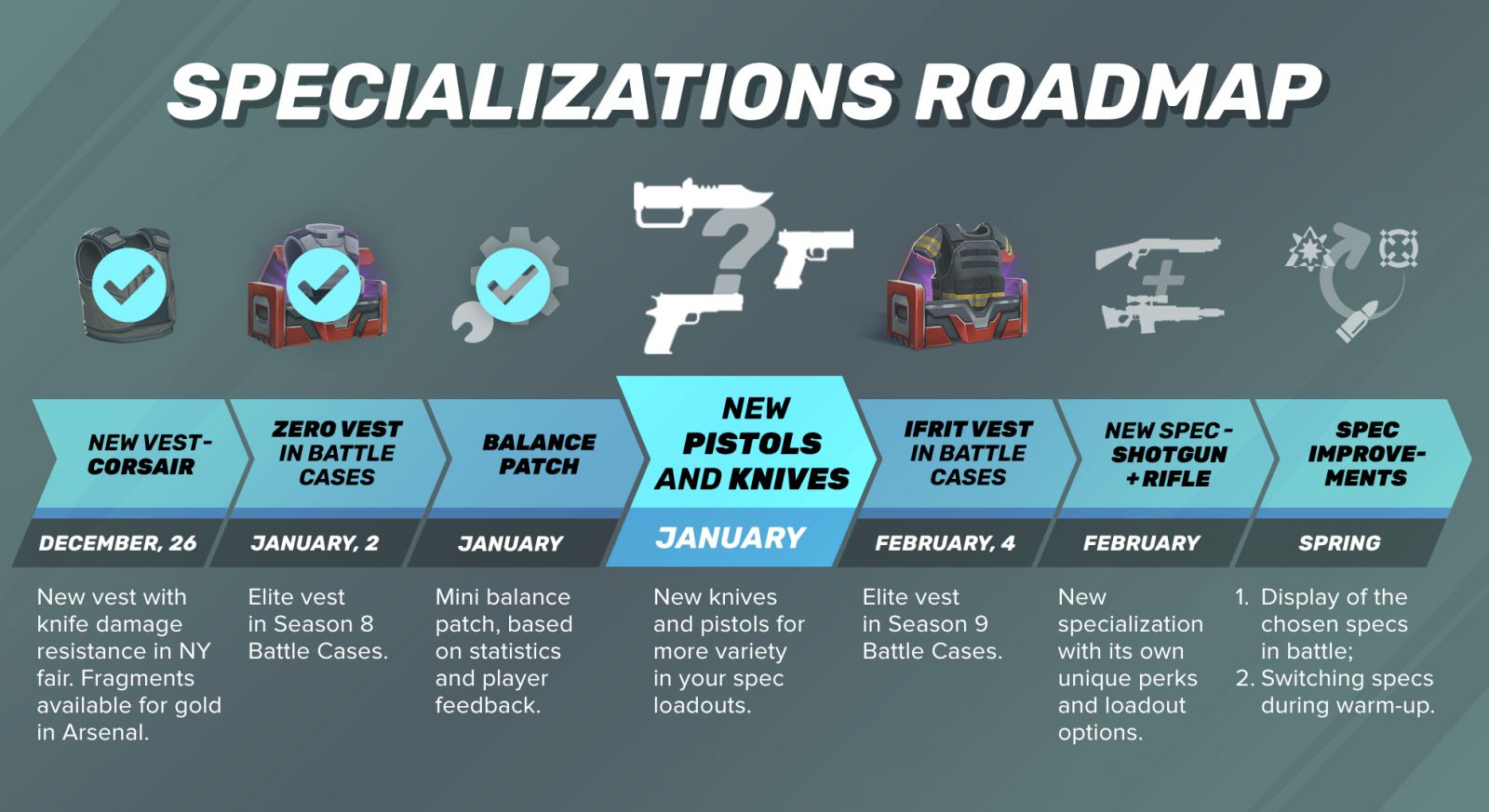 After we'd introduced specializations, it became clear that there was a shortage of knives and pistols for your loadouts. We promised to fill this void, and we're doing just that with these four new items.
Pistols
Pistols give your opponents something to fear while you're reloading. They're the ultimate decider in gunfights that stretch out for long periods, and that makes them darn important.
So we've added two of them with this update:
Cascade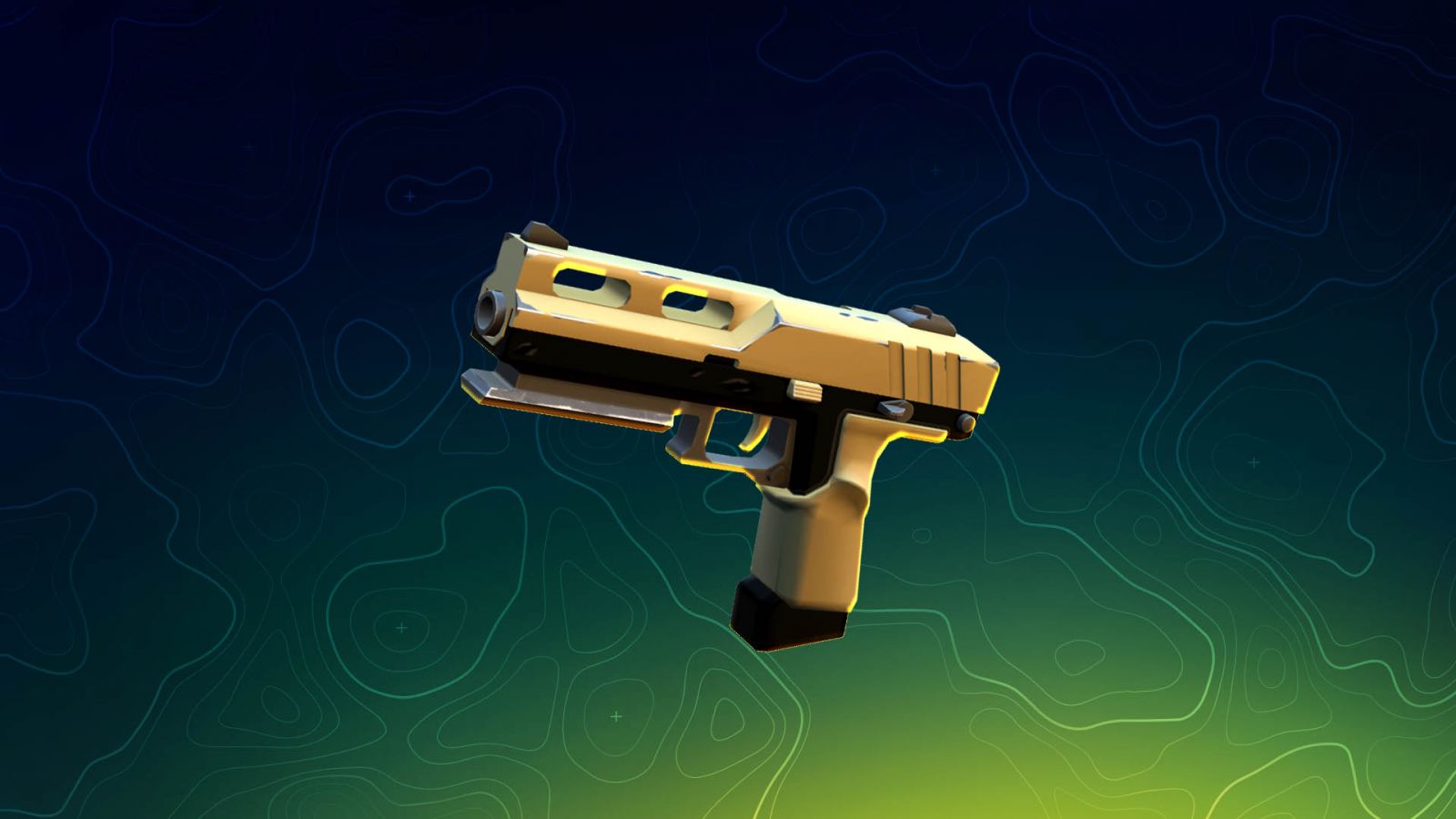 Deals 270 points of damage to the body and 351 to the head with a single shot when upgraded to level 5. Has a mag of 10 bullets. Looks-wise this pistol is laconic yet intimidating. A pretty nice investment of your gunbucks.
Bulldog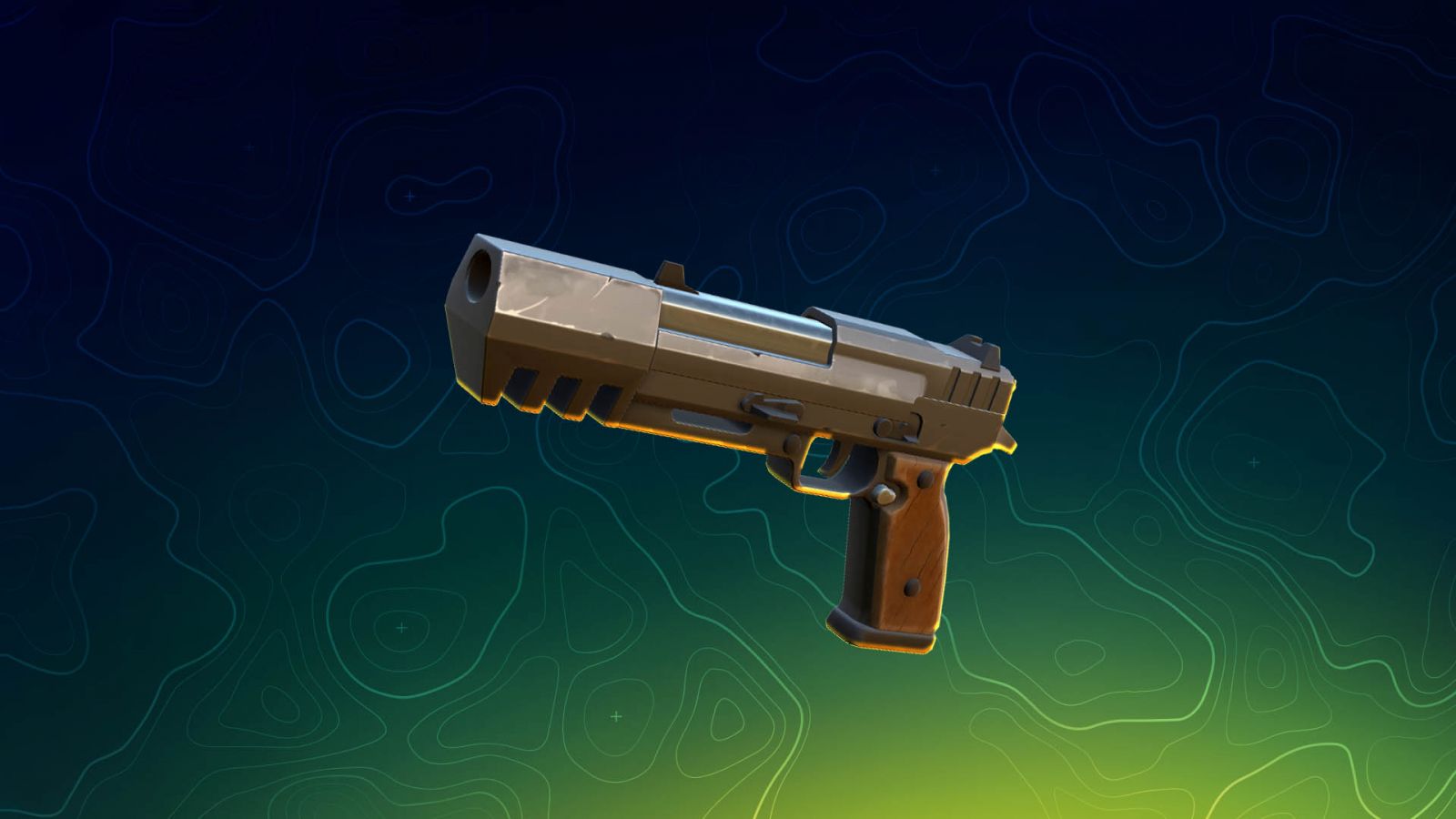 Upgraded to level 5, this good boy deals 420 points of damage to the head and 300 points to any other body-part of the poor guy who got unlucky enough to get in your way. There are 8 rounds in a magazine. Available for gold.
Knives
Introducing new cold steel for earning those Blademaster achievements. With these new knives consider yourself covered while engaged in close-range combat.
Say hello to two new knives:
Shark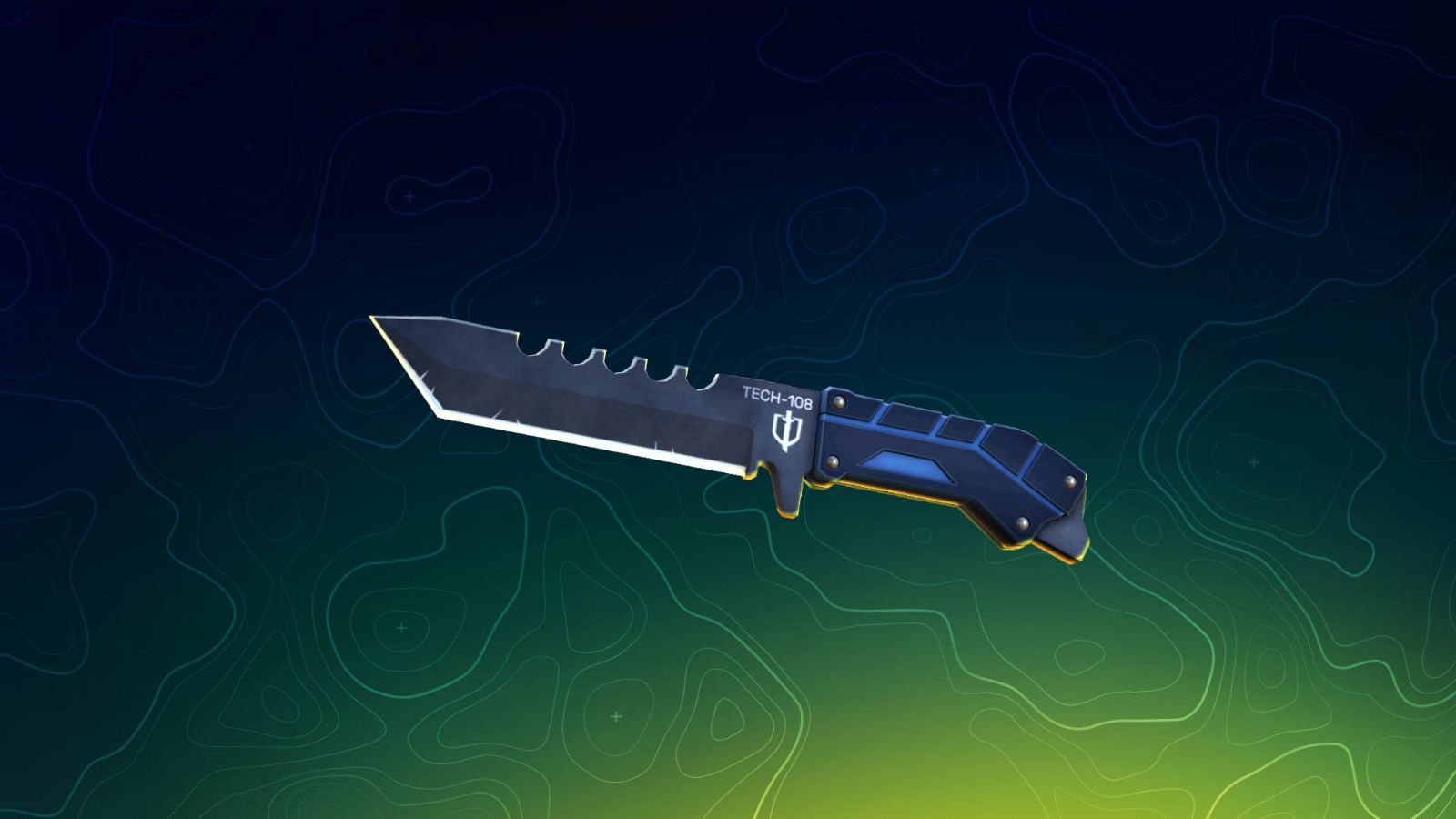 The wild beast that deals 1500 points of damage when upgraded to level 5, and costs a few gunbucks.
Fang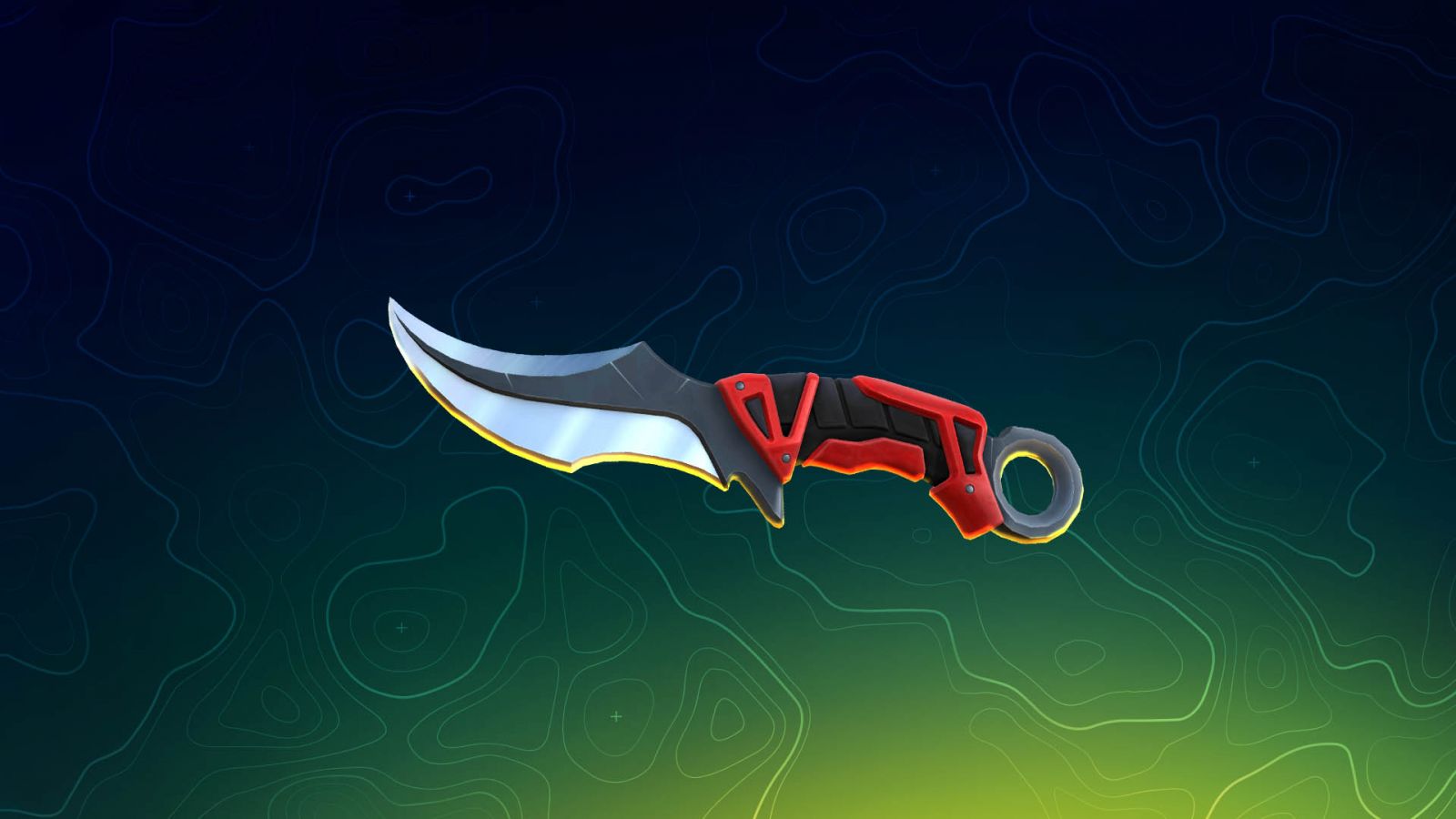 A dangerous-looking knife that deals 1700 points of damage when upgraded to level 5. Available for gold.
These new weapons are another step towards improving your loadouts and giving you more versatility on the battlefield. We're excited to see what you can make of them in battles and hope they will add some close-combat edge to your specializations!
The magic code for Private Matches
We thought long and hard about how we can improve the Private Matches, and decided to completely rework them. Now, organizing tournaments, friendly competitions, and community activities is a matter of minutes. And you can invite anyone, not just your in-game friends!
All you have to do is create a custom lobby that comes with a special code that you can share with whomever you want over social media, Discord channels or whatnot. This special code lets players join directly into your group even as spectators. Starting your own cozy tournaments has never been easier!

That's it for now. Be sure to check out the new stuff in action!