UPDATED: In the recent hotfix we've changed the balance of the IFRIT and ZERO vests. Now they grant you protection from fire and frost damage respectively only when you've got at least some armor remaining (like the SHELL vest). Also now you can try out these two vests if you've got a least one fragment or each in the Arsenal.
Update 9.1 is full of new features and noticeable changes, but the introduction of vests is by far the most important one. Torso armor is no longer limited to a single upgradable item and has a bunch of different options right off the bat!
VESTS
There used to be only one item that protected your torso - the Jacket. It had 18 upgrade levels, but you couldn't tweak it in any way to support your unique playstyle - all you got was a good-old armor increase. Now, we have a total of 4 vests, 3 of them with perks that protect you from specific damage: fire, frost, and explosions.
KEVLAR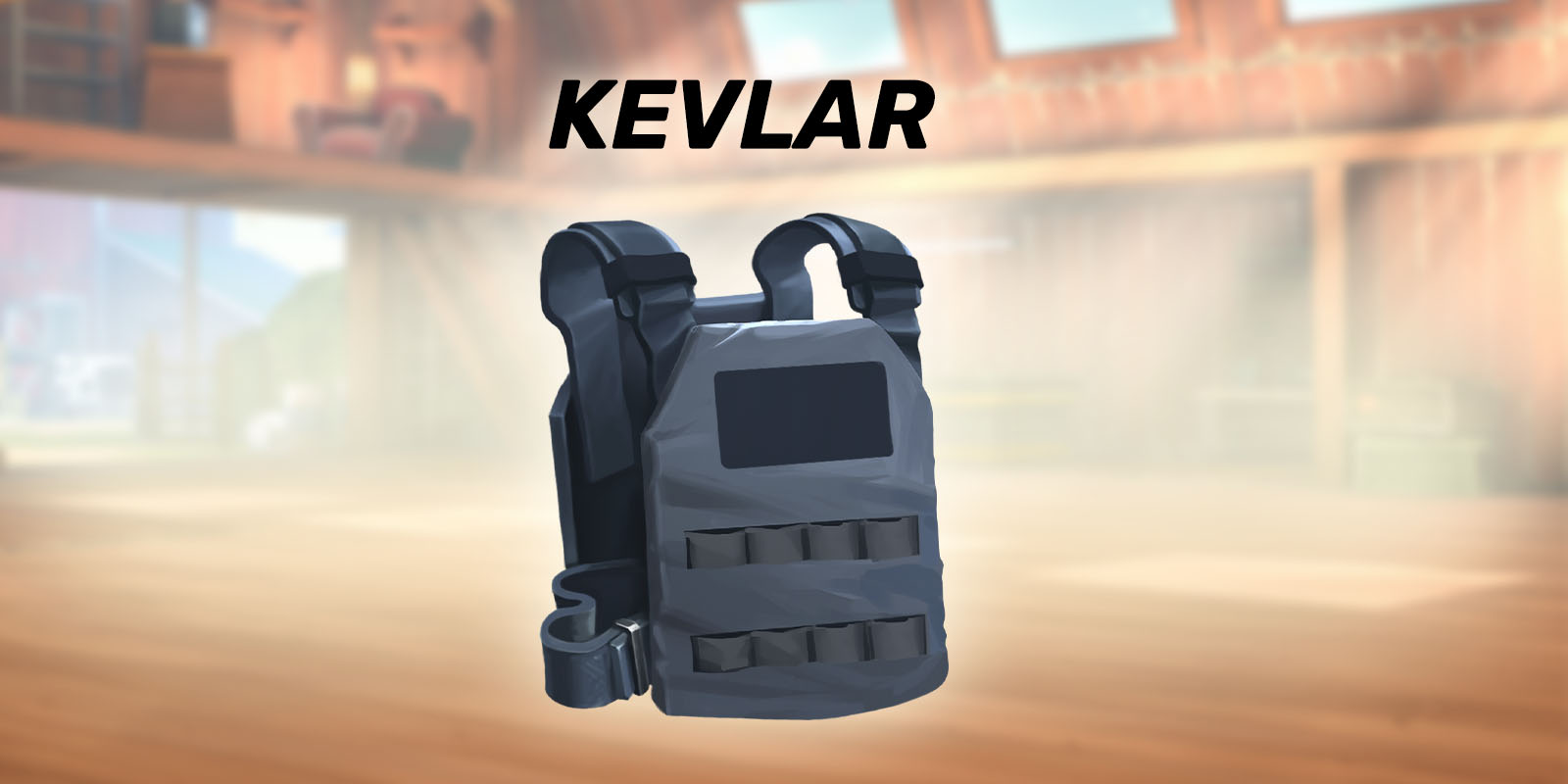 What about the trusty old Jacket - you ask? Well, it now has a new Arsenal icon and a new name - it's called Kevlar. It still offers a simple armor boost and can be purchased/upgraded with Gunbucks. E.g. if you had a level 10 Jacket before the update, now you have a level 10 Kevlar vest - simple.
SHELL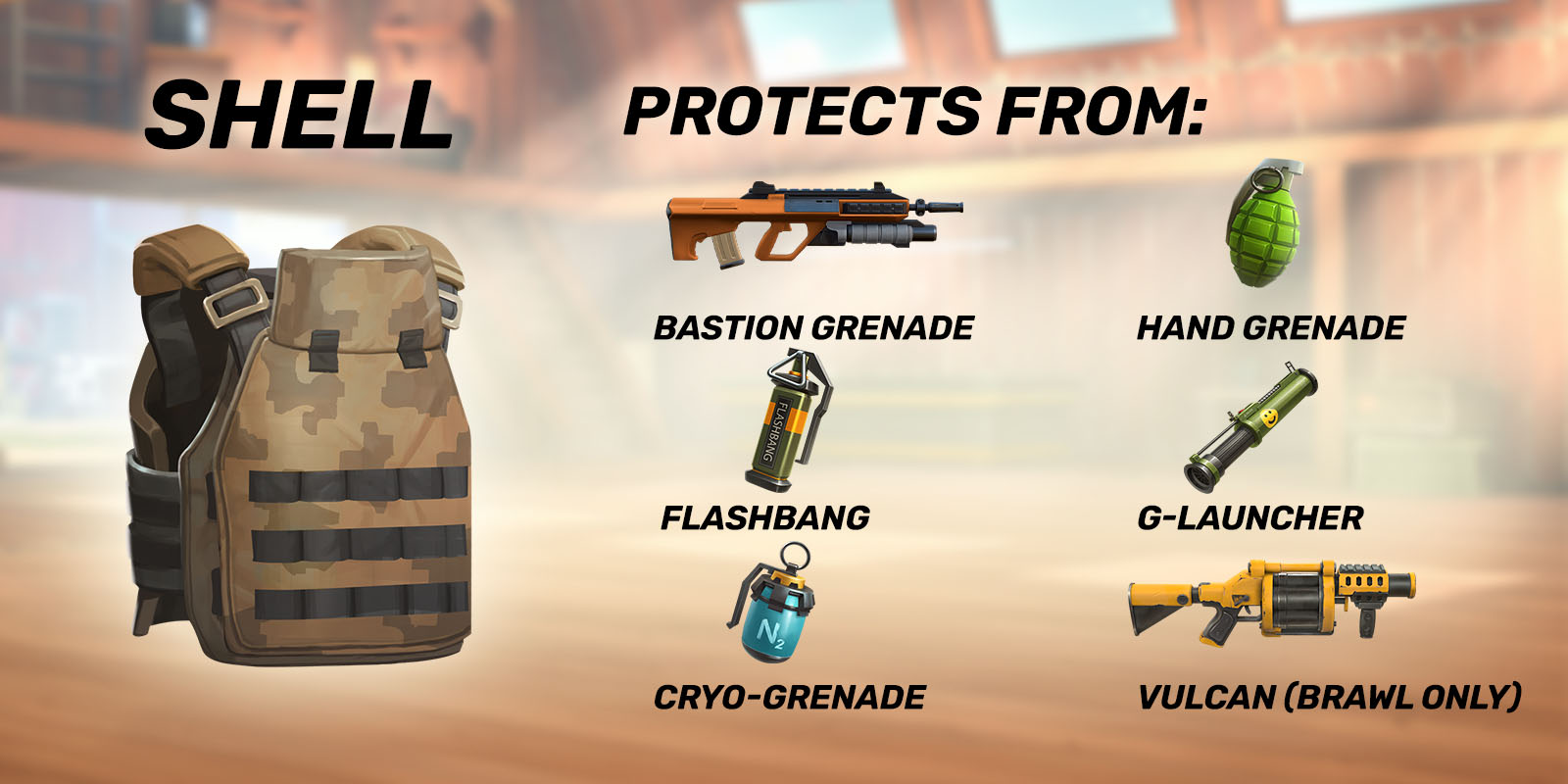 There's another vest called SHELL, which you can purchase with Gunbucks - it gives you an additional 30% protection against explosive damage as long as there's armor remaining, and it has 18 upgrade levels. This is a good find if you're a fan of those bombastic Rocket Party Brawls or if your opponents know how to throw grenades.
IFRIT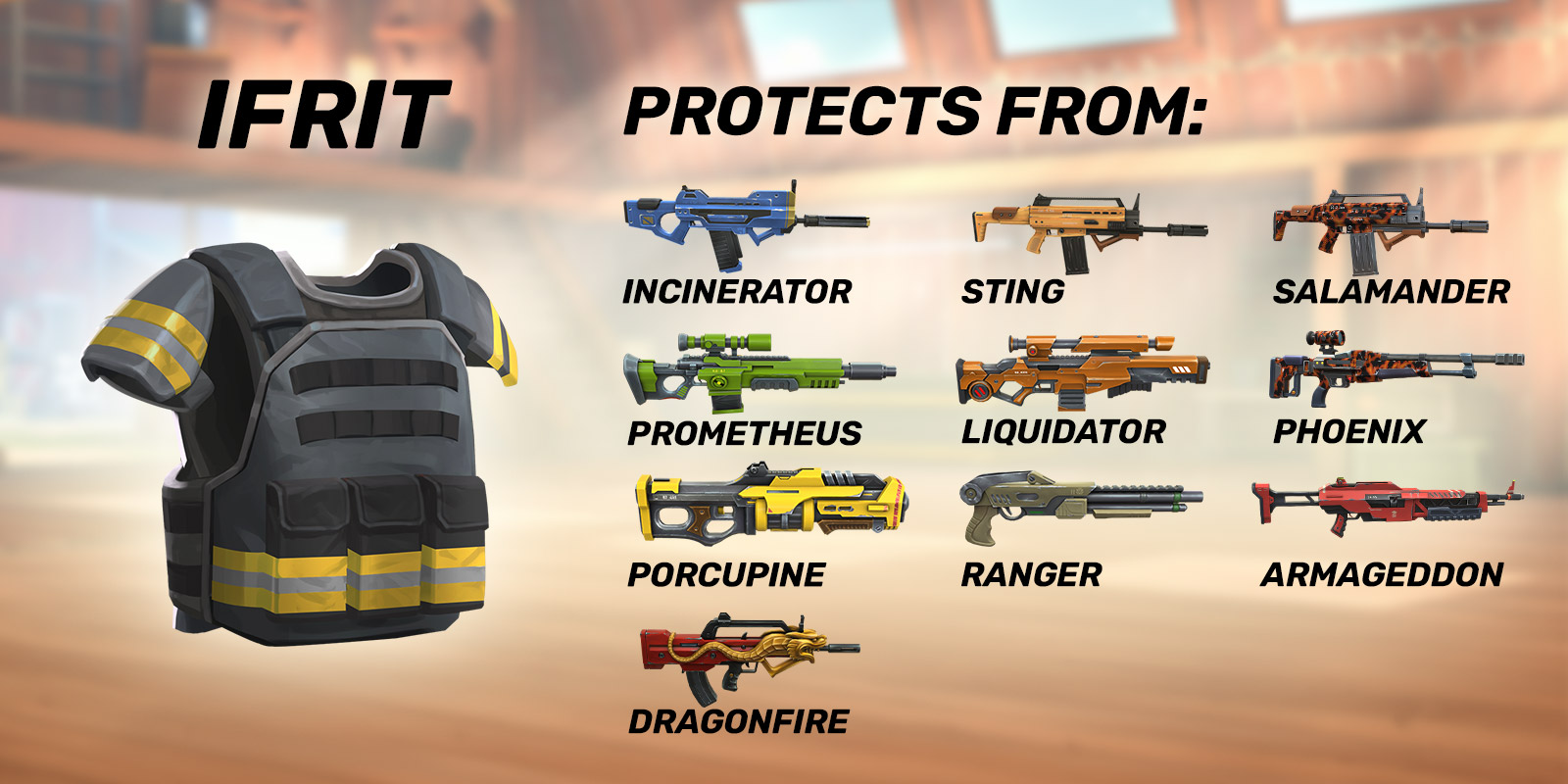 Ever heard the phrase "Kill it with fire"? Well, that shouldn't bother anyone wearing IFRIT! This vest allows you to take 30% less damage from incendiary ammo, as well as from its effects over time, as long as there's armor remaining. Basically, you don't burn all that well in this armor. This vest can be assembled from fragments or found in League Cases and has 30 upgrade levels.
ZERO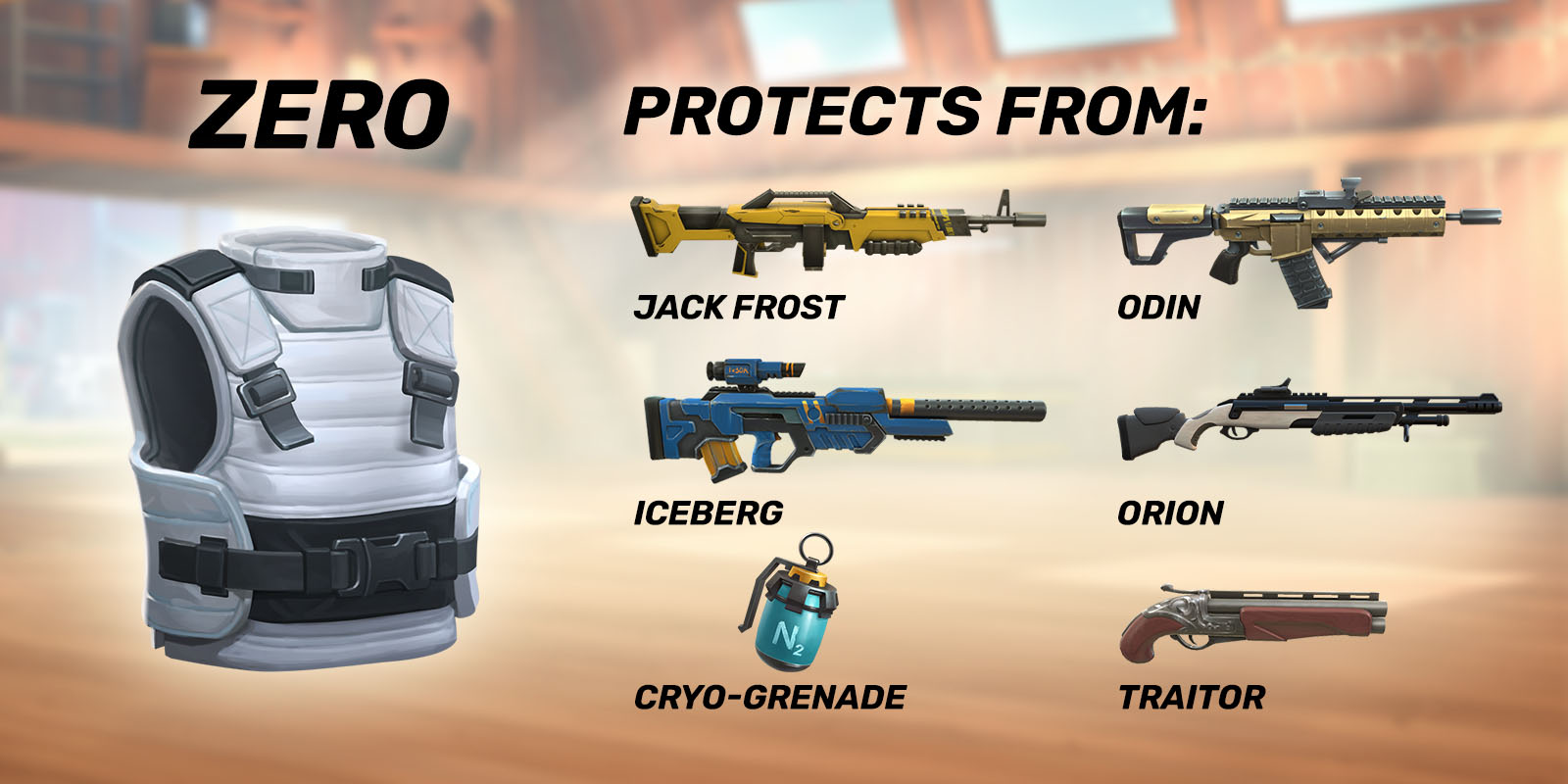 Let's make a U-turn and take a look at ZERO that allows you to 30% less frost damage from cold-dealing weapons, as long as there's armor remaining. It's an amazing choice for players struggling with excessive control from the enemy. This vest can be assembled from fragments or found in League Chests and has 30 upgrade levels.
IMPORTANT: Since Cryo-grenades have 2 types of damage - explosive and frost - both SHELL and ZERO vests can protect you from them.
GETTING THEM
First of all, you already have the Kevlar vest of the same level your Jacket was, and you can keep upgrading it for Gunbucks.
The SHELL is a brand-new item but too can be purchased and improved for Gunbucks, IFRIT and ZERO are both higher-level gear and can be assembled only from fragments (purchased with Gold or found in League Cases).
GAMEPLAY
You can enjoy the new vests all you like in classic battles, PRO Play, Brawls and Event fights, however, in tournament games, you are limited only to the Kevlar vest and can't use the newer armor. This may change in the future but for now, we only allow classic armor in esports.
---
There's another FAQ concerning cosmetics and equipment changes in the game, we strongly recommend you check it out, so there's no confusion whatsoever when you launch the game.