Last Saturday 6 teams out of 4 regions clashed in an epic fight at Pro Series Brazil. It was a magnificent battle, a real treat to any esports fan! Impact Gaming left the stage with a grand prize of $20,000 and two teams left with a guaranteed spot at the next Gods of Boom event in Cologne, July 6-7. Lazarus got the second ticket, due to Impact Gaming already solidifying their spot at Pro Series Texas. This was the second Pro Series event of Season 2, which boasts a total prize pool of $500,000!
Check out the cool graphic of the most interesting details of the tournament right here!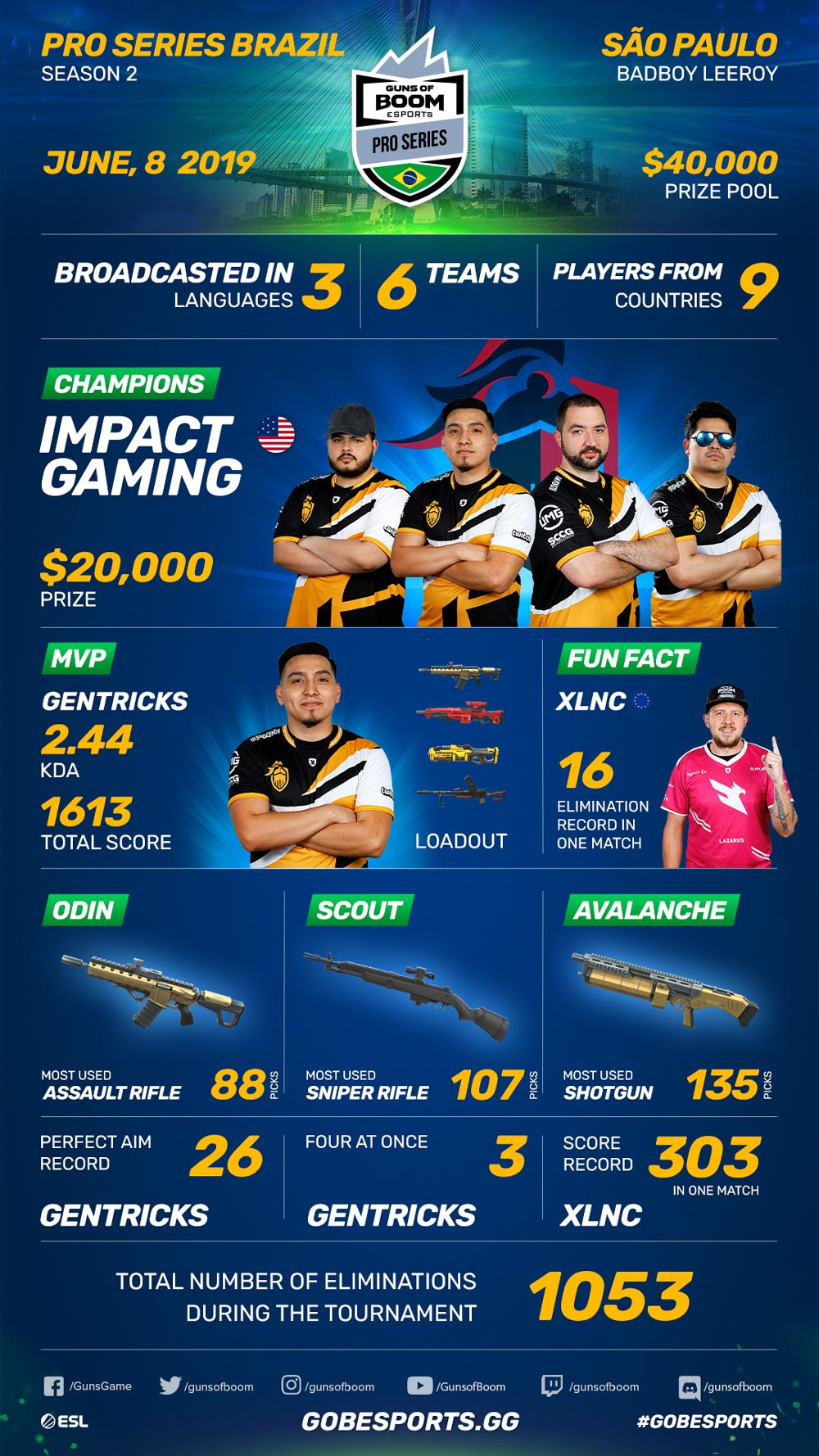 Rewatch how the matches unfolded at the BadBoy Leeroy Arena in São Paulo, and find out more neat detail for yourself.
Tap for the video here.
Here's a couple of photo's showing Impact Gaming and Lazarus being as cool as top teams can be.