What happened here?
A long time ago, people lived peacefully and happily in this distant village in Eastern Europe, but one day, everyone just packed up and left. Modern experts say that local people moved on in search of higher-paying jobs, but the urban legend suggests something different. Some say, that one of the townsfolk was a scientist experimenting with humans, and this scientist was successful in creating a real invincible monster, which was the real cause of everyone's swift relocation. One thing's certain – this quaint little village is no place for the faint of heart.
Tug-of-War
The Halloween event is packed with action, rewards, and cool activities. One of the things you'll want to check out is the new Counter Assault mode! In this format, you try and gain control of all the points on the map: one by one, until you capture the enemy base. Easier said than done – the enemies will do whatever they can to take back their points and capture some of yours. Stay on your tiptoes, move as a unit, and learn the locations of all points – that way, you'll get the job done!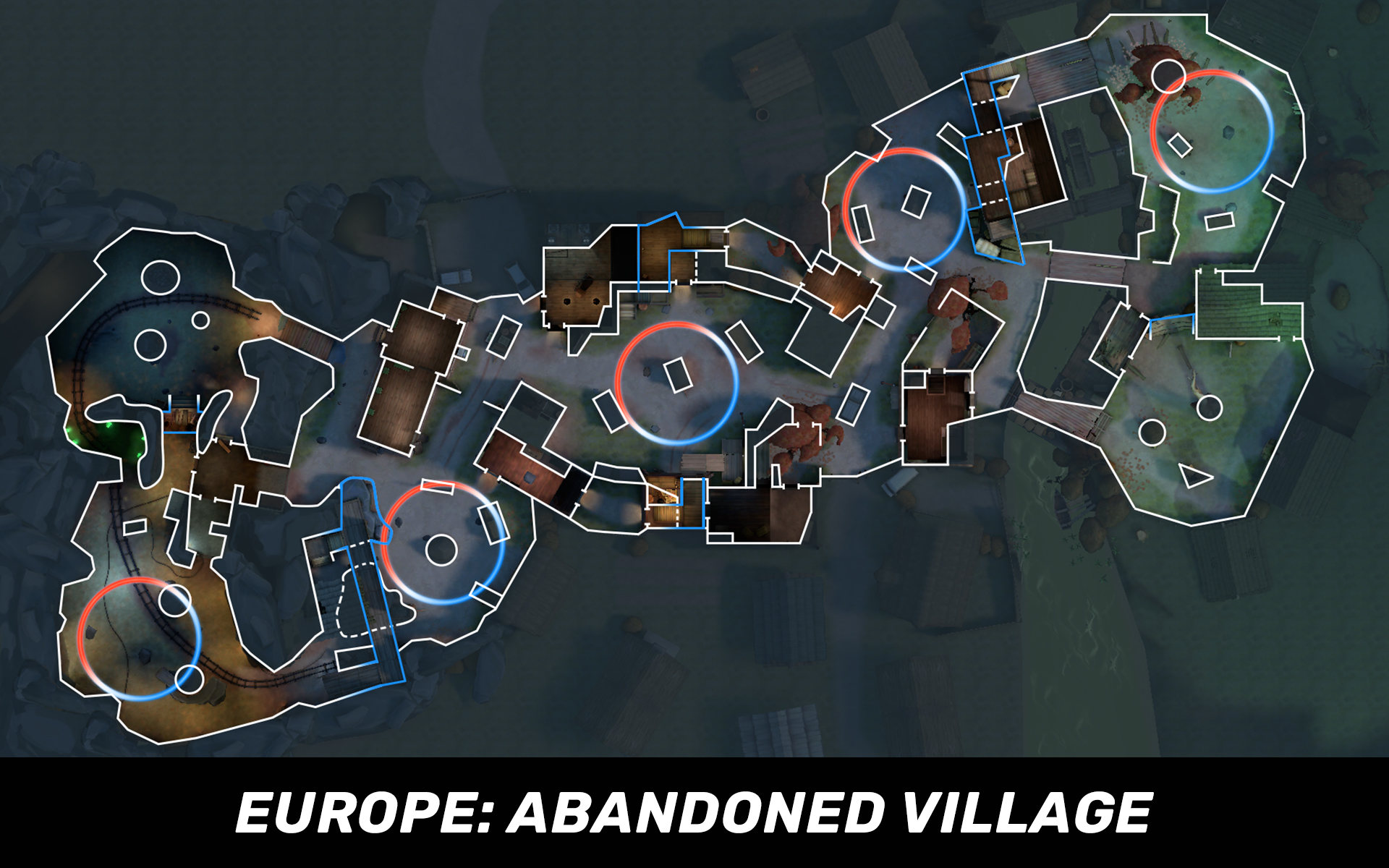 Around the world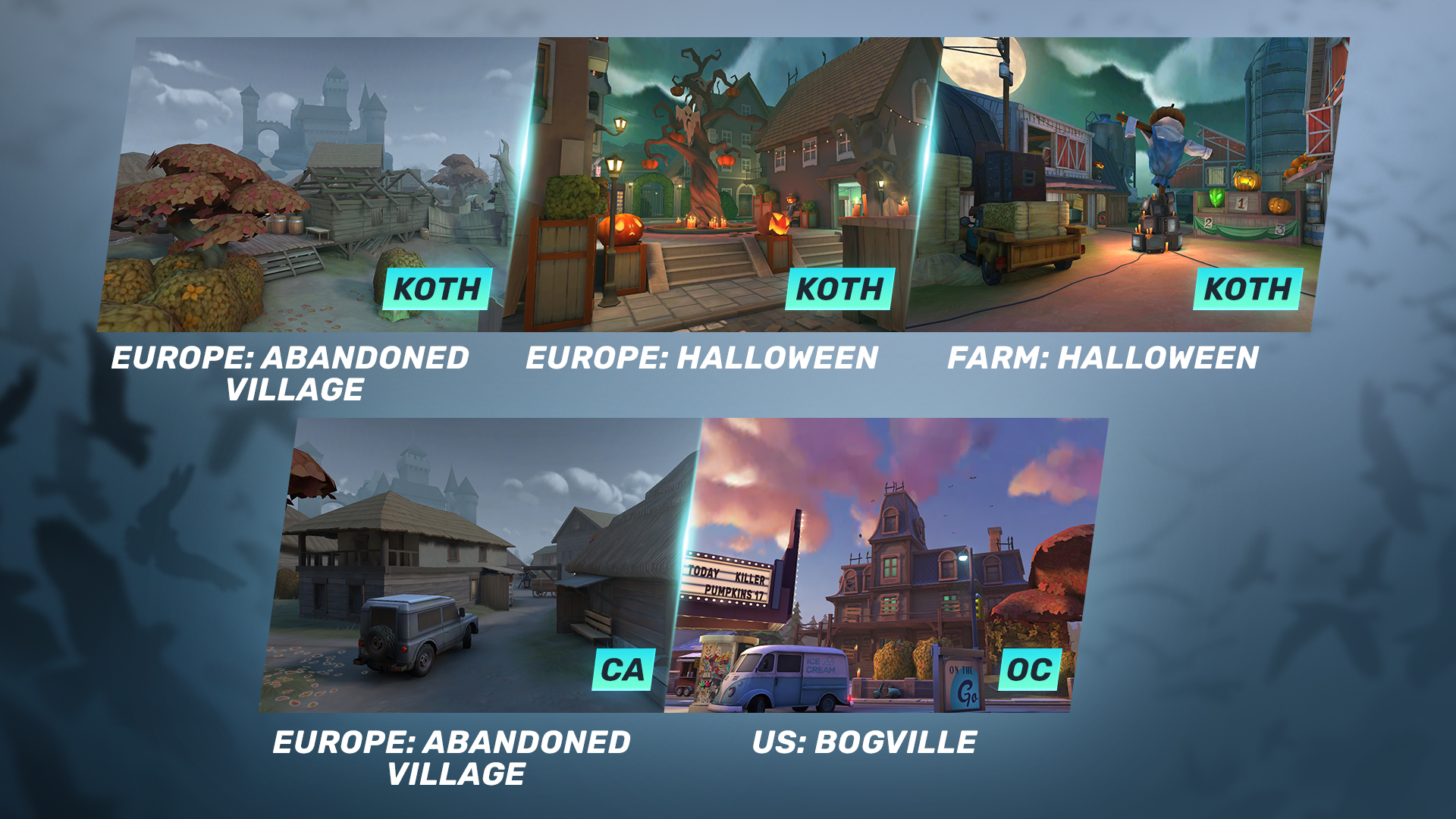 The celebrations will take place across the globe! Here's the list of maps available to you in the 2 weeks of the holiday event:
Farm: Halloween
Europe: Halloween
USA: Bogville
Europe: Abandoned Village
Apart from the new Counter Assault mode, you'll be enjoying some Object Control and King of the Hill on the maps listed above. All battles (both event and classic) will give you event tokens as a reward for playing, so if you ever feel like you need a change of pace during these 2 weeks, don't hesitate to jump into a Classic Battle.
Fears Fairs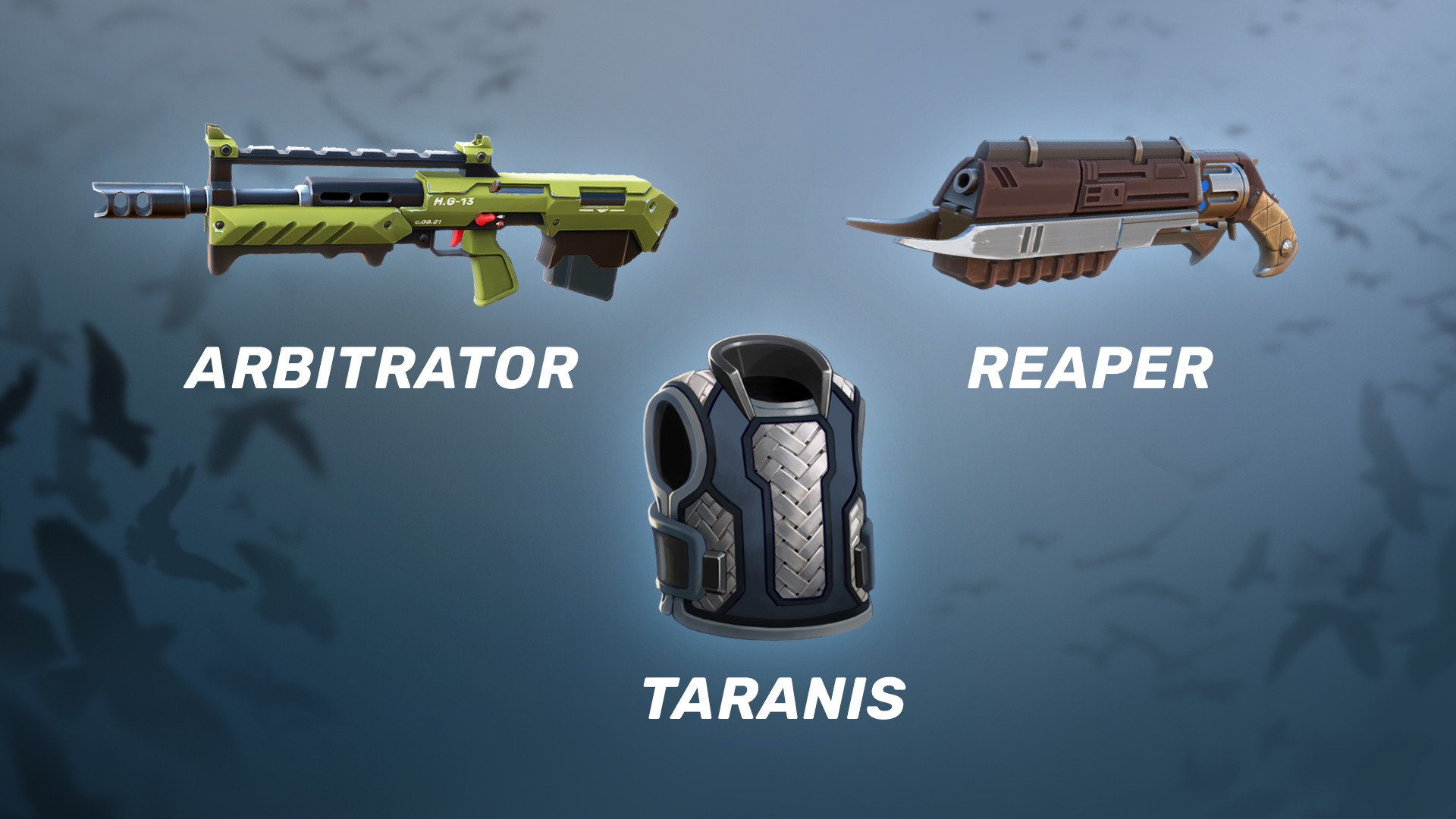 A good holiday calls for some great gear! Play in the Halloween event, gain event tokens and spend them at one of the three fairs to assemble amazing and powerful items. Here's a quick rundown:
Halloween costumes
Not all holidays are about costumes, but Halloween is definitely one of them! This year, we've got a really good selection of trendy looks.

First off, we have a total of 3 full-body costumes: Porkenstein for the gentlemen, and Vampire Hunter for the ladies. One look at them is enough to make the blood curdle in your veins, right? Now, the third costume - Witchfinder - has a twist: it is upgradable, and you can level it up to look more and more majestic! Don't miss the offers and dress up properly for the occasion.


Moving on to masks: we've got the classic stylish Crimson Count for the guys and the neon-blue Banshee hairdo for the gals.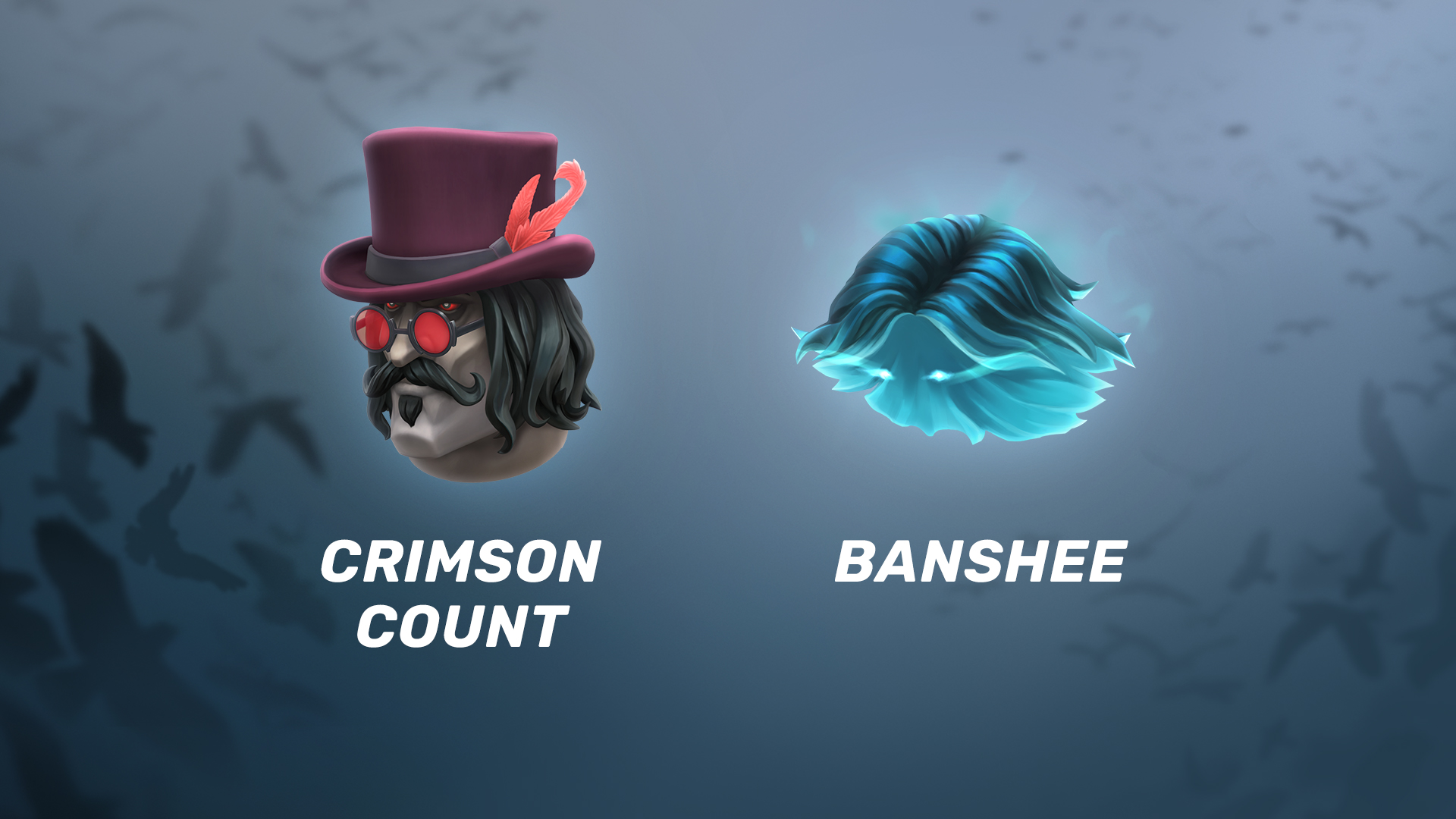 We've also added a ton of disturbing and evil weapon skins along with some sinister insignias. If you're easily impressed, don't even look at the animated Nightmares skin – it literally gives the creeps event to the most self-possessed people.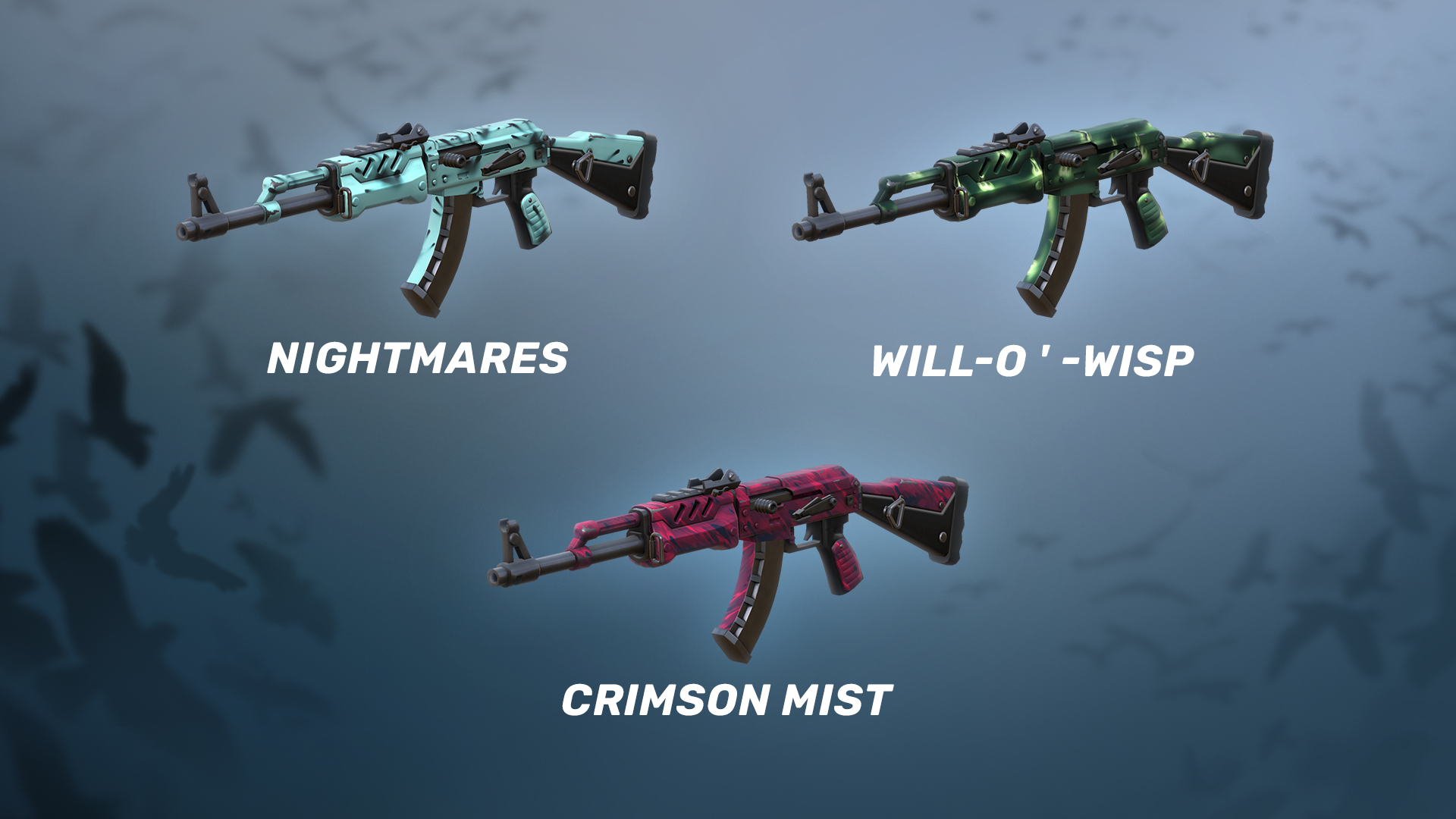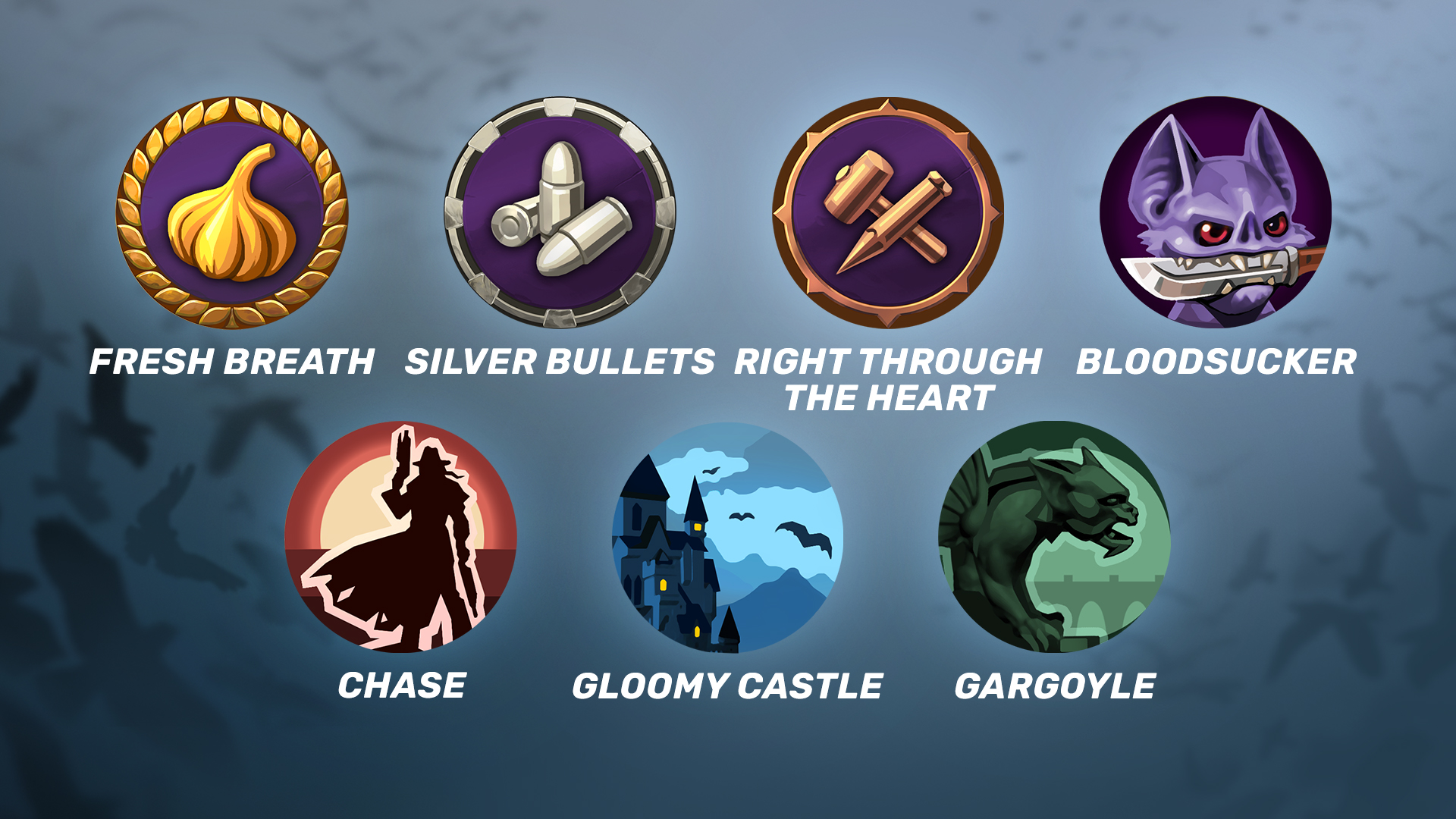 Spooky marathon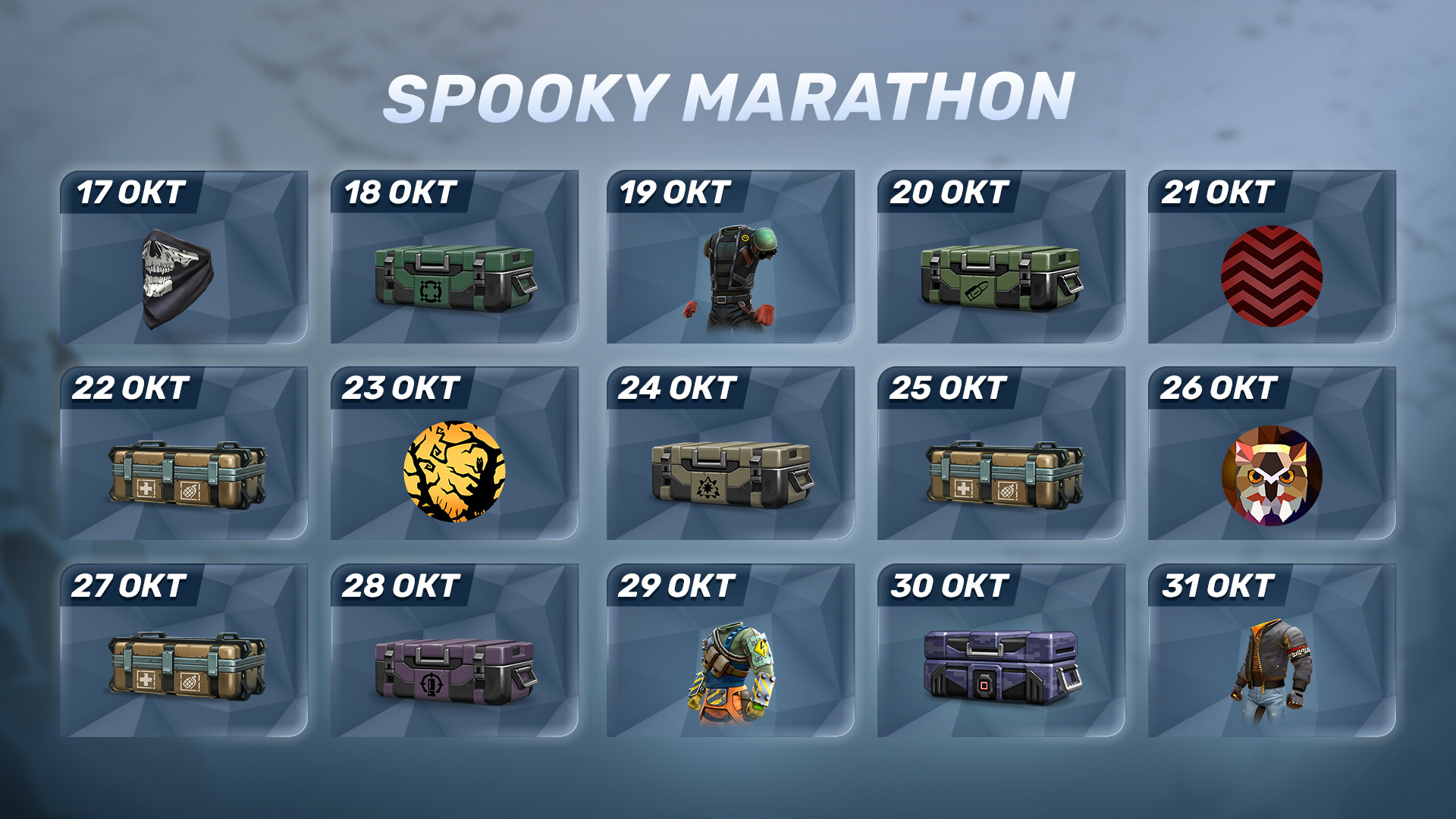 Are you brave enough to launch the game every day? If so, you deserve some neat rewards! Play the Halloween event in Guns of Boom every day, and claim daily gifts. It's better than trick-or-treating: you get guaranteed goodies, and no raisins as candy.
That about wraps it up: take part in event battles, get event tokens, take part in fairs, and complete challenges for additional rewards!

Boo! Happy Halloween