This month, Guns of Boom is turning 5 years old! Can you imagine? That's the first big anniversary of the game, and we're very glad to have reached this milestone together with our beloved community. Our thanks go out to all you gunslingers, regardless of when you joined the ranks, for being proactive, having fun, and filling the Guns of Boom universe with your pure and unique energies. You're the best!
Now, let's take a closer look at how we'll be celebrating in the game.
First of all: the event will last for a total of two weeks, starting on May 23 2022.
Rewards & Ratings
Playing in the event will bring you rating points, as well as straight-up rewards for completing challenges. This year, we've prepared a stylish female costume for all you gunslingers – keep fighting in Classic Battles, and soon you'll complete the 8 challenges required to get some fragments of the Green Reed.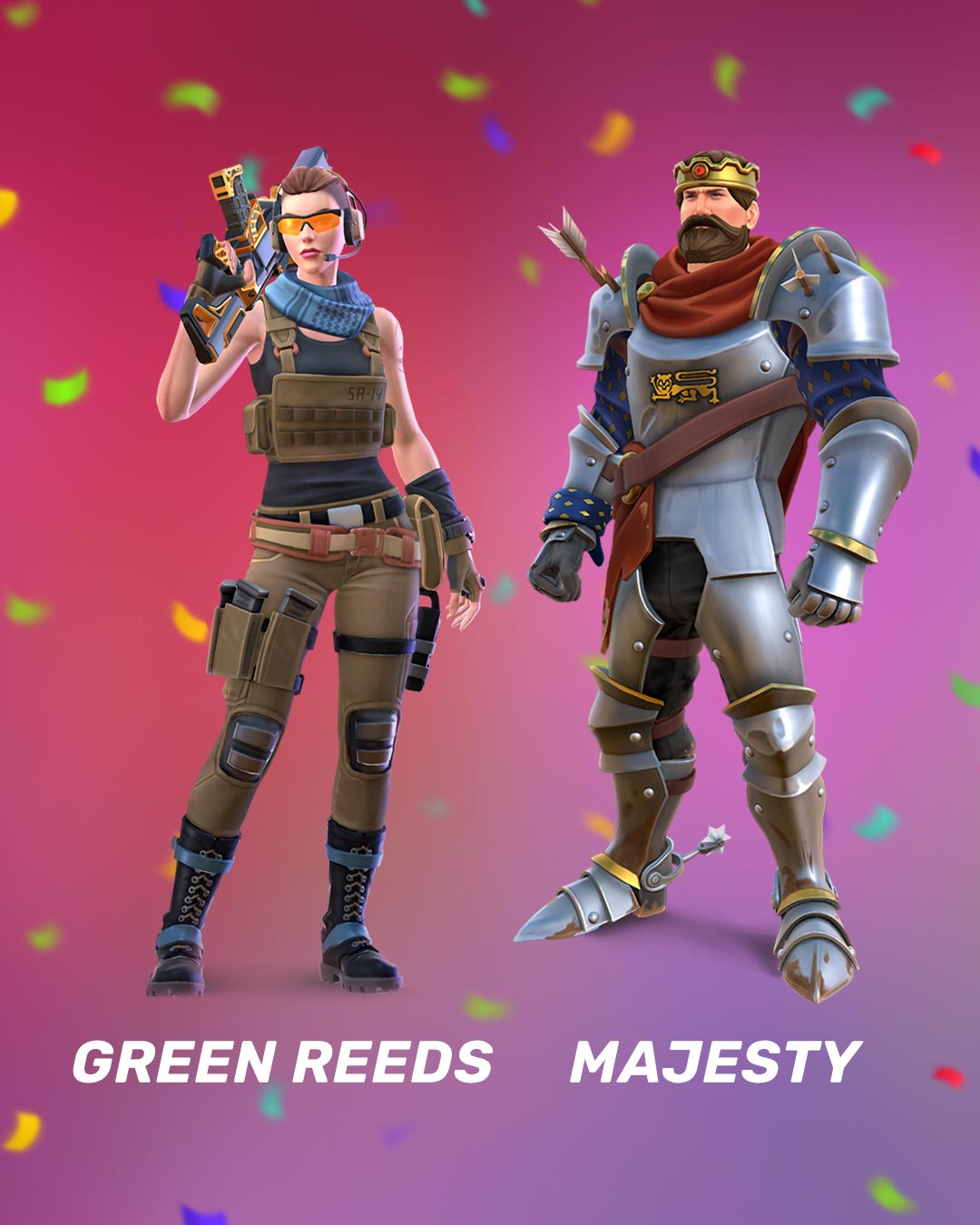 As usual, there will be two separate ratings during the birthday party: one general event rating, and one daily rating. Finishing at the top of a daily rating will yield rewards like cases full of cosmetics and useful consumables.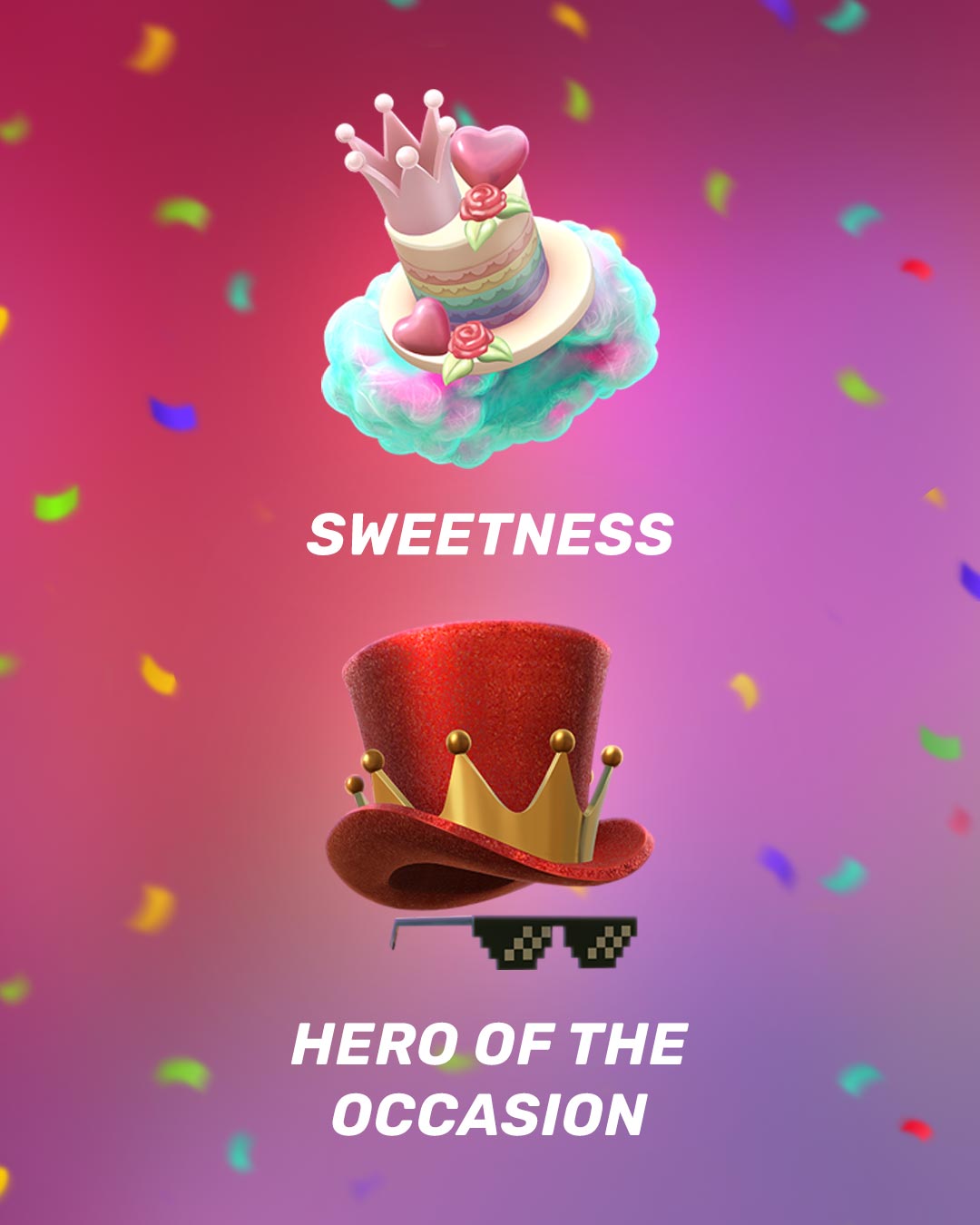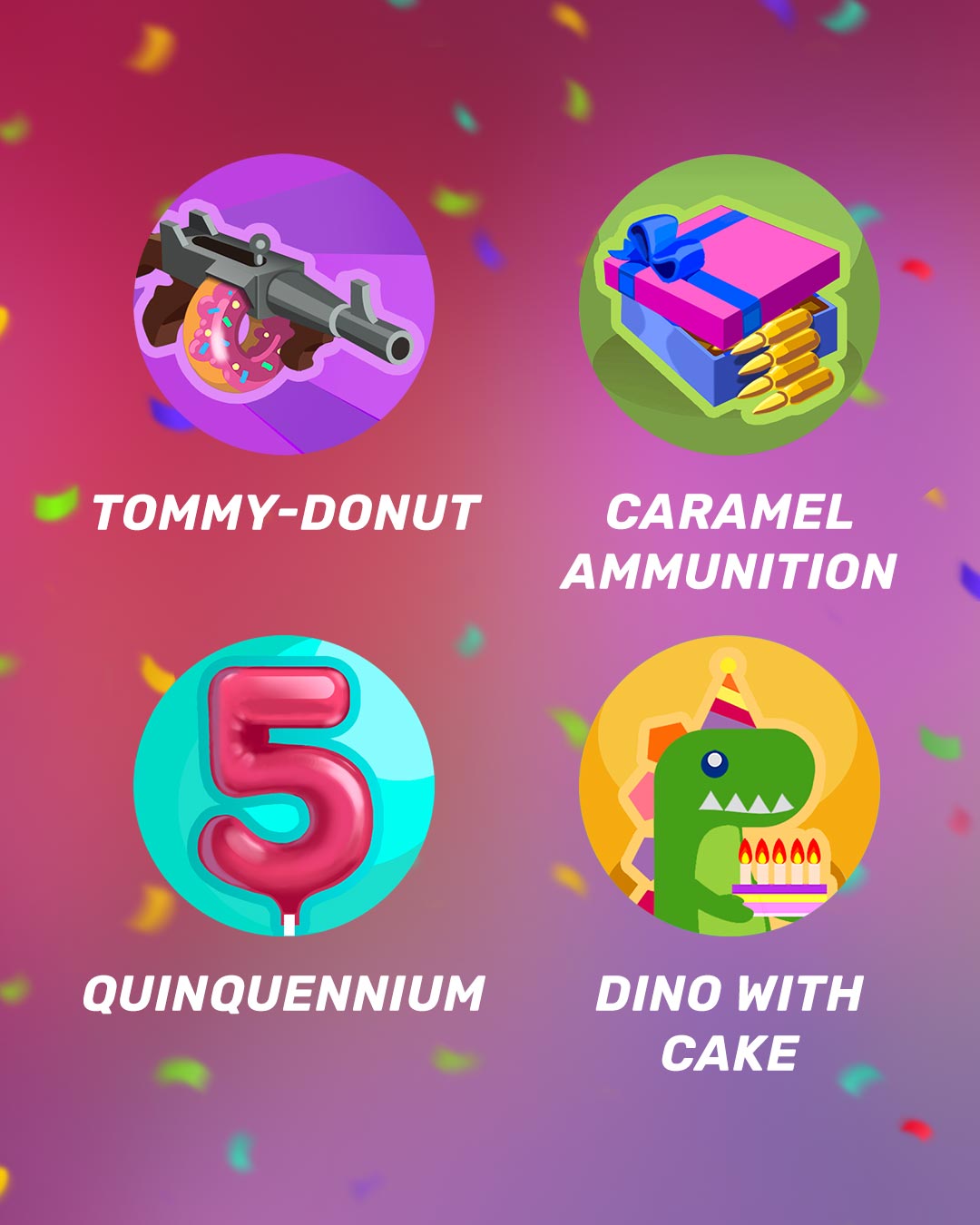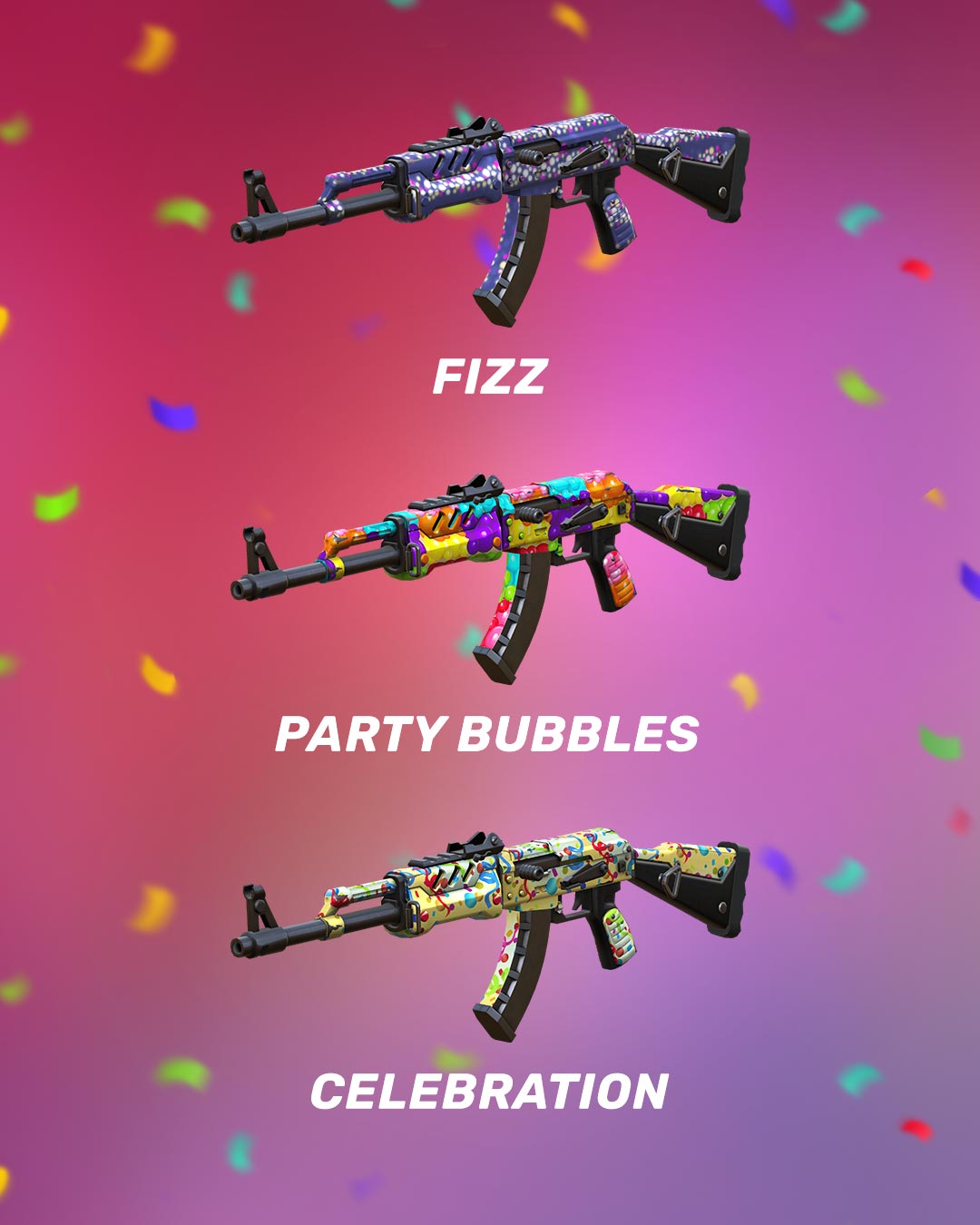 Climbing to the top of the even rating, however, will bring on some other rewards finishing among the top 1% will bring you a unique insignia (golden, silver, or bronze, depending on your place) as well as a ton of elite consumables. Really something to look forward to if you know you've got what it takes!
Party Brawls
In light of the occasion, we want to spice up the brawls, so your weekend activities are even more fun and engaging, That's why we're adding the Gatling Gun to the Big Guns brawl, and the Gauss Rifle to Lock'n'Load. Get a feel of the all-new weapons with zero repercussions - brawls do not affect your stats and they let you have all the fun you want!
Event Fair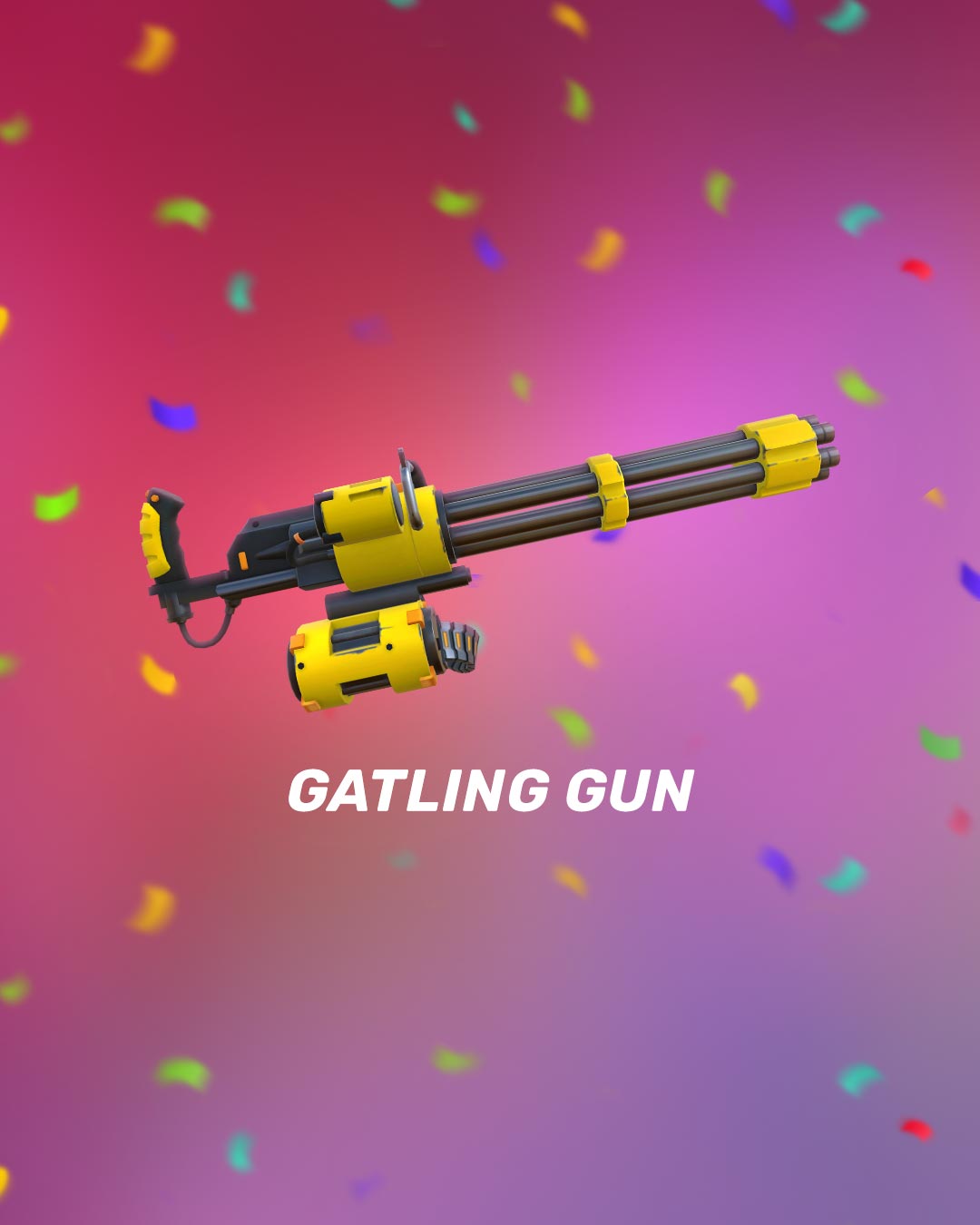 It would be cruel to give you a taste of the all-mighty Gatling Gun only in the brawls. That's why throughout the birthday event, there will be a special fair where can spend your Event Tokens to get various goodies, including fragments of the Gatling Gun. That's right – this baby is not just a brawl toy, but a fully functional Arsenal weapon.
So don't think twice – jump into the action, start gaining those tokens, and make good use of them at the event fair, while completing challenges and contracts to reap all the birthday rewards!