Summer is the best time for sports, because being outdoors is just so great! That's why right now we're kicking off the Gun Games – an event completely dedicated to team-play and competitiveness. Get your team spirit on, join one of the three teams, compete with others to dominate event stages to get awesome rewards for being on top, and get a ton of great gear and cosmetics from the fair!
Teams and Stages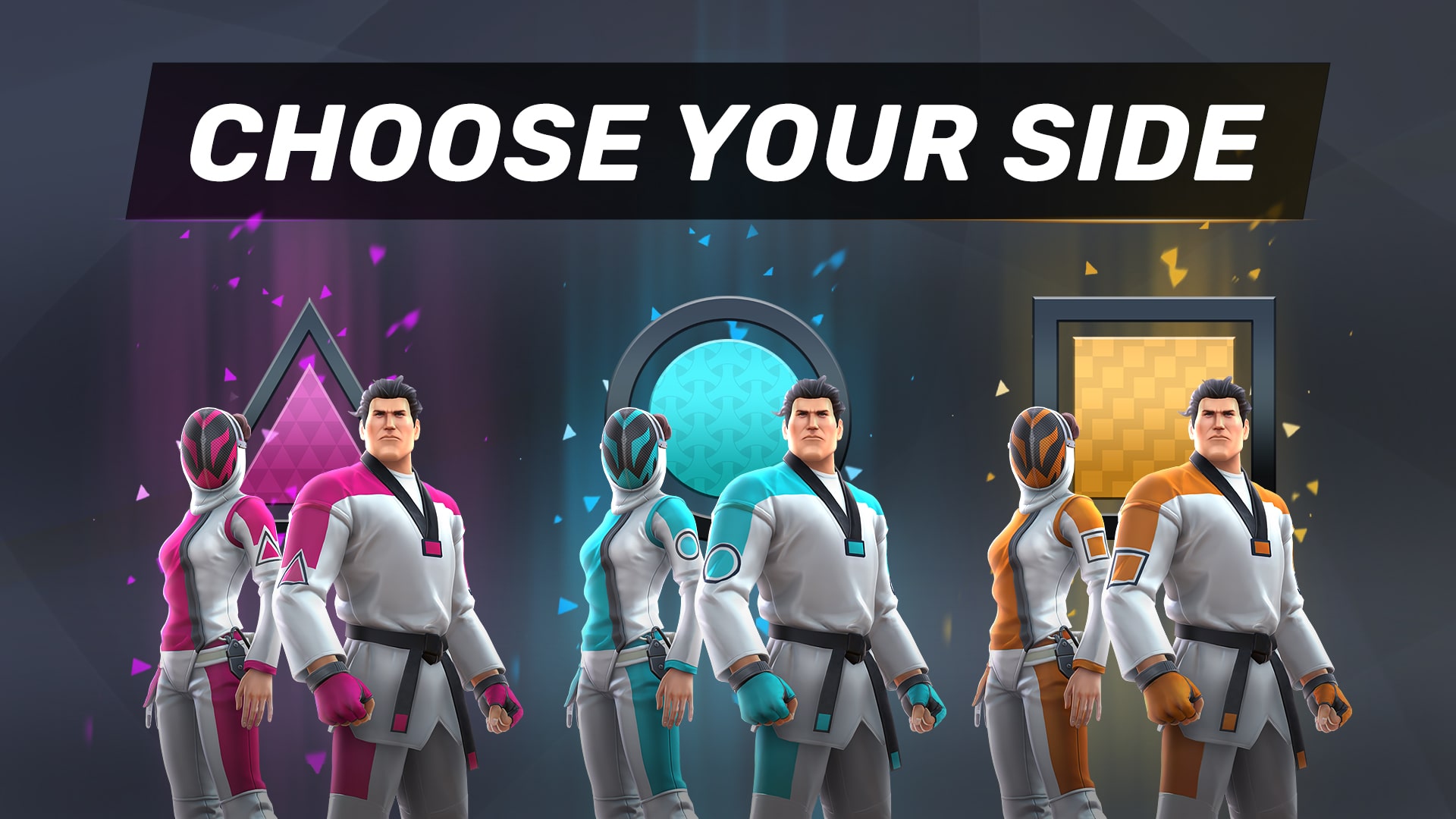 At the start of the event, you need to choose one of the three teams – Aquamarine, Ruby, or Topaz. Aquamarine is about team-play and supporting one another, Ruby values stealth and cunning, while Topaz prefers brute force above all else. Once you join a team, you cannot switch, and are part of it for the whole duration of the event.

The whole Gun Games event lasts for 20 days and is divided into 5 equal 4-day stages. Each stage features two maps, a specific game mode, and a set of unique challenges. Complete them together with your teammates on each of the event stages to get points. Score more points than the other teams to get a unique insignia representing a specific sport at the end of each stage!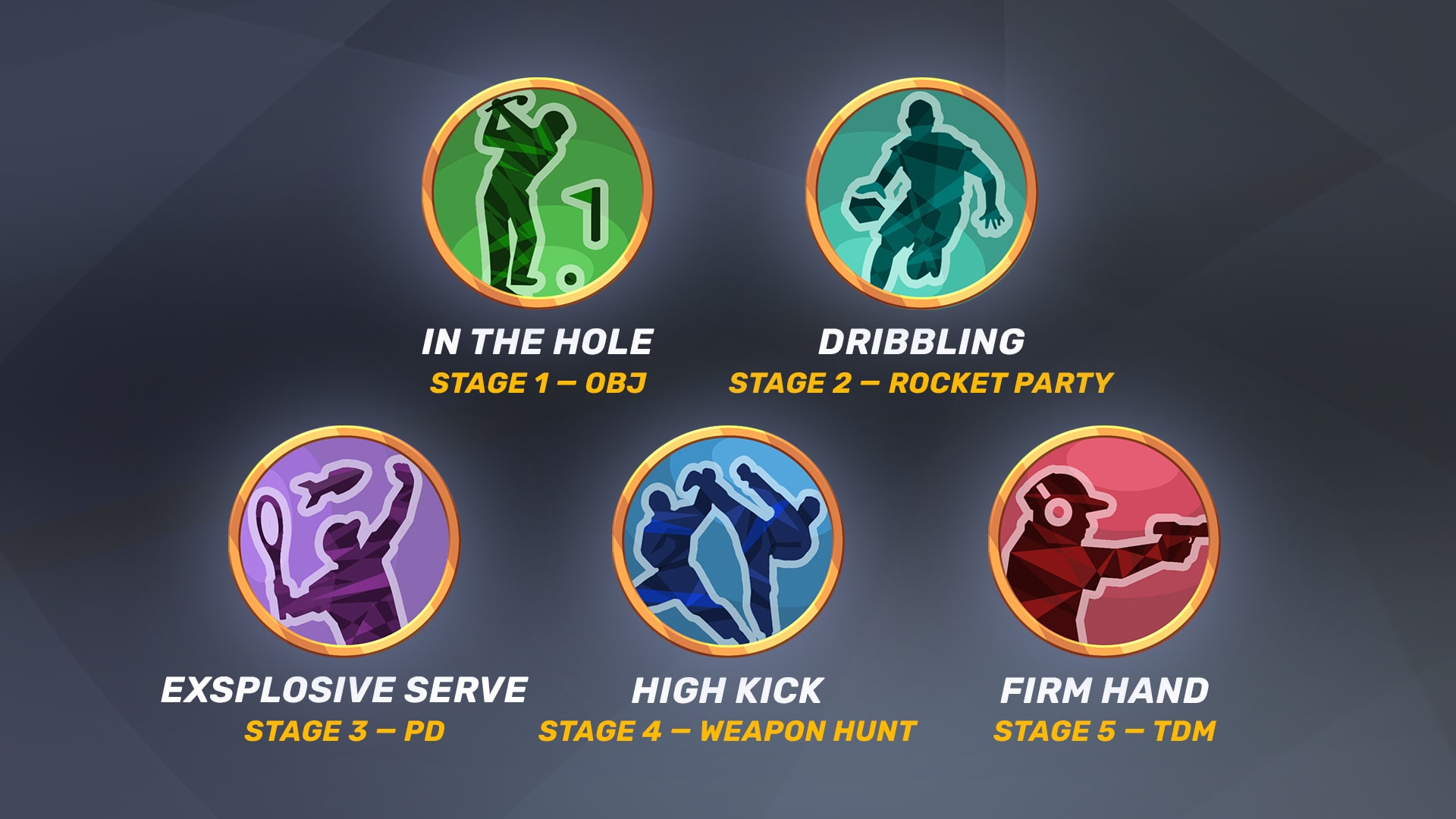 Here's the list of maps and modes you'll see at different stages of Gun Games

Stage 1: Asia: Palace Of Shadows, Asia: Fusion (Object Control)
Stage 2: Asia: Dragon City, Asia: Waterfront (Rocket Party)
Stage 3: Europe: Square, Atrium (Point Domination)
Stage 4: Asia: Fusion, Mexico: Hacienda (Weapon Hunt)
Stage 5: Asia: Dragon City, Asia: Waterfront (Team Deathmatch)
Challenges and Ratings
The challenges of the event can be broken down into 2 big chunks: Stage Challenges and Daily Challenges. Each stage features a total of 10 challenges (3 free + 7 contract ones), while each pack of Daily Challenges has 5 more (2 free + 3 contract). Completing any 7 stage challenges will give you some fragments of your team's costume, while completing any 4 dailies will give you an Epic Case full of cosmetics. So, signing a contract is really a great idea, and you don't have to do it on day 1 – even if you sign it later on in the event, all your previously completed stage challenges will be scored (does not apply to daily challenges - these are reset once every 24 hours, and there's no coming back).

IMPORTANT: This time, there's just one single contract for the whole event - once you get it, you're all set and ready to take on the world. As usual, all the rewards you get with a signed contract are much more valuable than the contract itself.

Now, let's talk about team-based ratings. The more challenges your team completes during a single stage, the more points it scores. The team with the highest score at the end of each stage gets rewards – 3 Epic Cases, 5000 Battle Career Experience, and a unique insignia to each member! Runners up get consolation prizes.

There are also individual ratings: both daily and event. You get evaluated for your daily rating once every 24 hours, and for your event rating - once at the end of Gun Games. The better you do, the bigger the reward! Keep in mind that we also have a medal ranking - the gunslingers who get to the top of the event scoreboard will receive precious medal insignias to show for all their hard work and efforts.
Fair and Cosmetics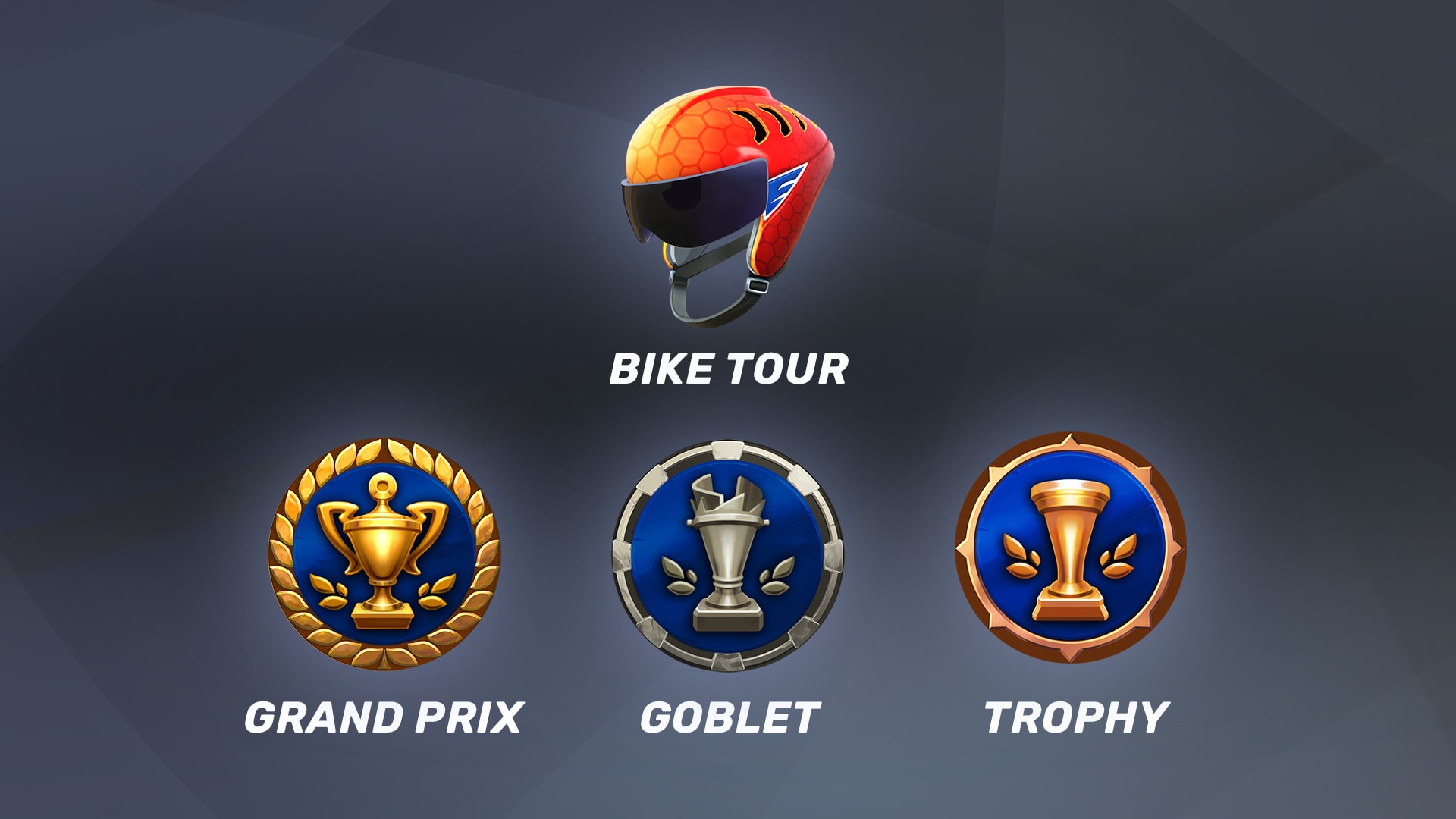 As you fight your way through different modes and stages, you'll get Event Tokens, which you can spend at the event fair! This time, there'll be only 1 fair throughout the whole Gun Games. You can win Epic Cases with Event Customization, consumables, and weapon fragments of guns you didn't complete assembling.

So, what can one find in these flashy Epic Cases? First of all, a full-body female costume of the team you've joined. Second, the new Bike Tour mask which fits perfectly both male and female characters. Then, of course, there are 3 new sport-themed weapons skins, and finally, you can get older cosmetics from previous events. Start unlocking them, and see what you get!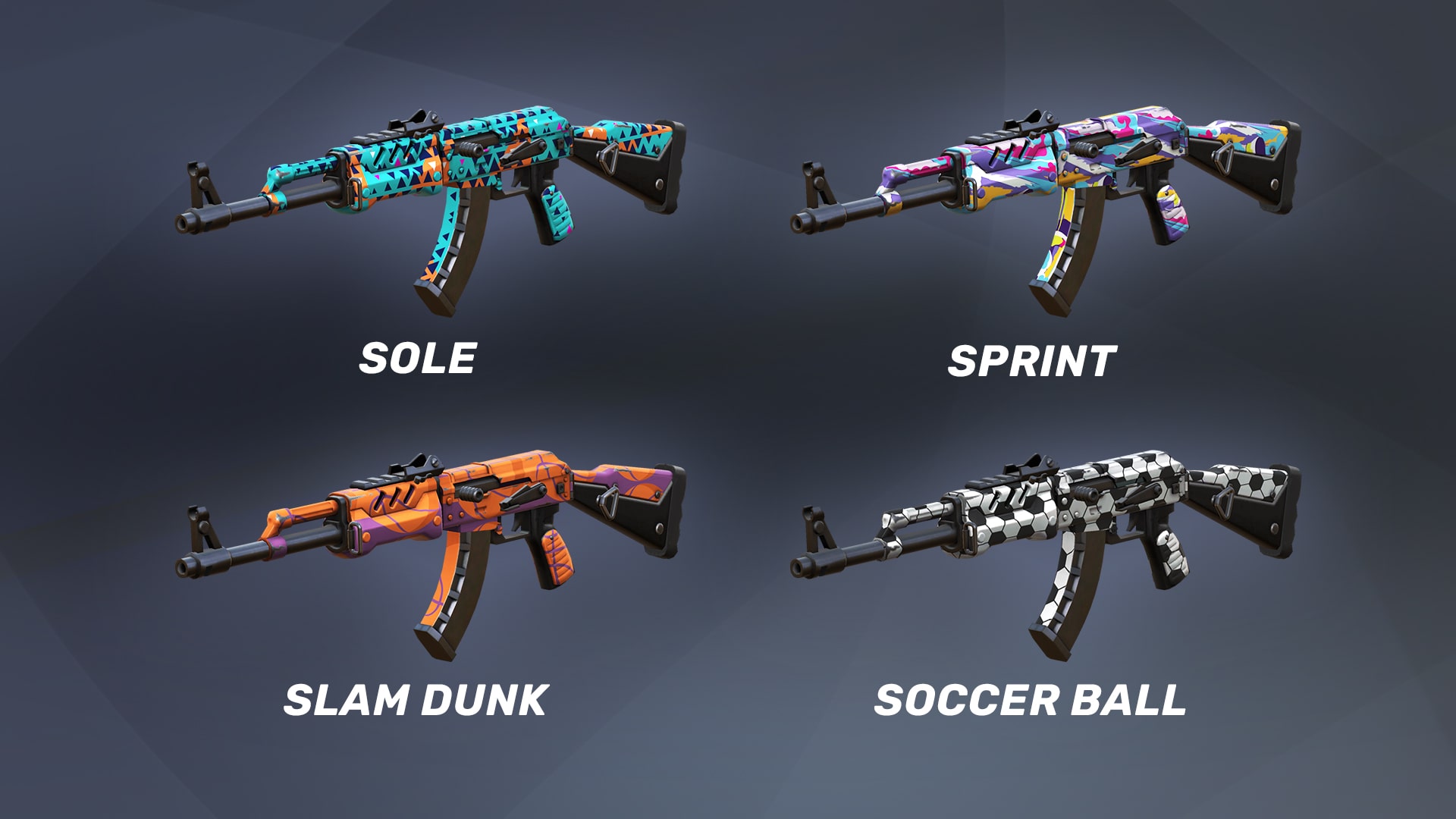 That's all you need to know to start making your way in the big leagues. So tie your sneakers tight, stretch, and listen for the referee's whistle. Ready, get set, GO!