There's no better time to expand your arsenal and boost your battlefield efficiency – jump into the new event and claim all the deadly goodies while you can!
Wang Shu's Arsenal will last for 15 days: from March 30 to April 13.
The Arsenal
What do most people imagine when they hear the term 'arsenal'? Probably, a big room full of different weapons, dangerous gadgets, and equipment, suited for all possible situations. Not Wang Shu though! This guy knows that it's not the weapon that deals damage — it's the person handling the weapon. That's why his arsenal isn't a place or a collection of guns – it is a number of people who are exceptional problem solvers of sorts. They are people who will stop at nothing in their attempts to complete their missions. Deadly assassins, nasty bruisers, elusive ninjas, and silver-tongued diplomats – all of them are the best at what they do. Are you ready to meet them and maybe even become the jewel of Wang Shu's Arsenal yourself?
The Characters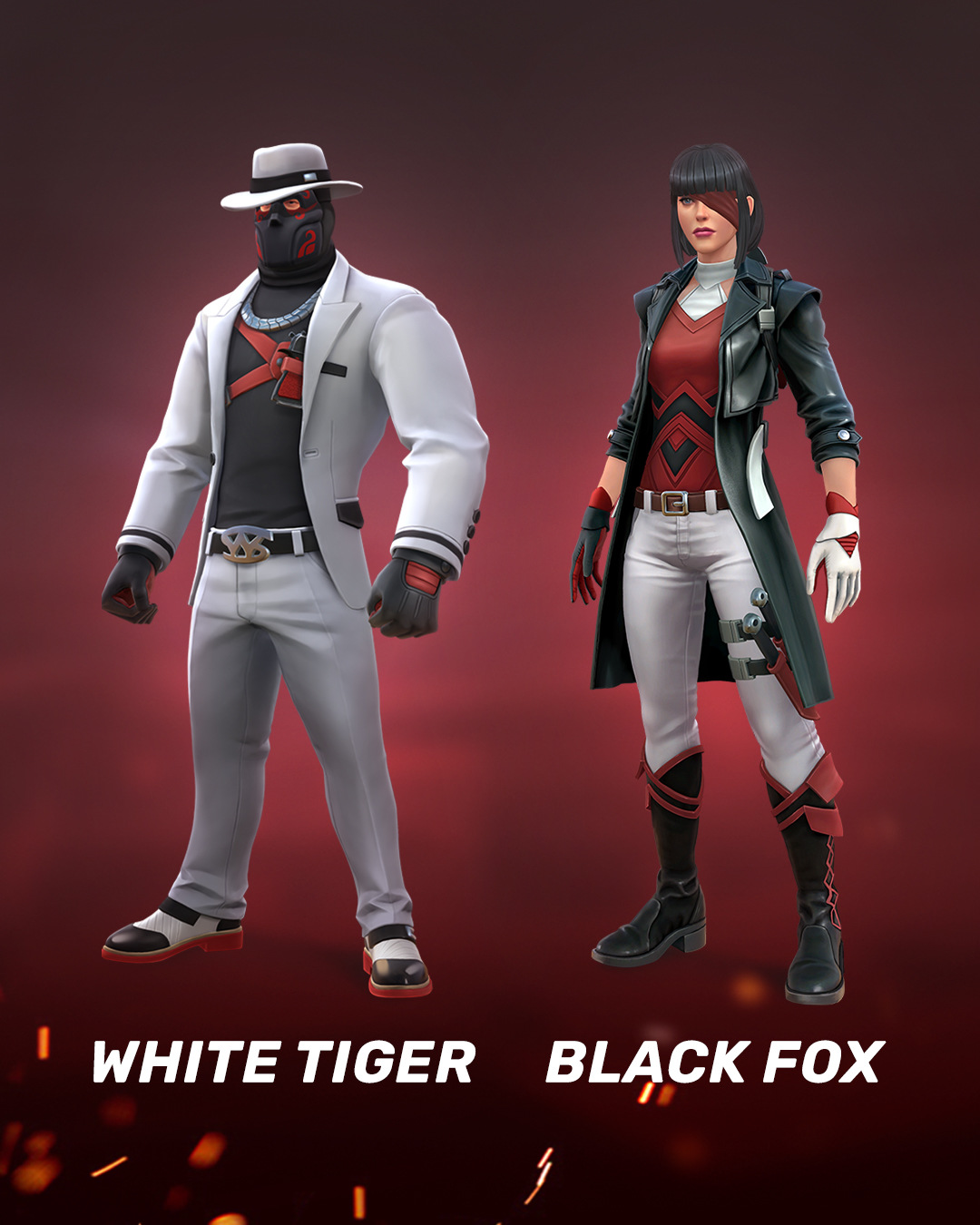 Let's get acquainted with the two main characters of this event: White Tiger and Black Fox.
White Tiger was embedded in the criminal lifestyle ever since he was a kid in Mexico. Despite all the violence he saw emerging between the cartels and the police, he grew up to be a real negotiator, who always prefers a productive dialogue to a violent shoot-out. He's the go-to negotiator for Wang Shu, yet he can stand his ground as a gunslinger if diplomacy reaches a dead-end.
All her life, Black Fox had to fight for her family's well-being – the debts of her parents ended up being her own debts, so she had to run some errands for the crime lords of her hometown. These errands were shady, to say the least, and she quickly learned how to hide in the shadows, leave no trails and make no sounds. Wang Shu noticed the girl's exceptional sneaking skills and offered her a place in his Arsenal in exchange for removing all her family debts. She took the offer and is now one of the most dangerous women on Wang Shu's team.
The Weapons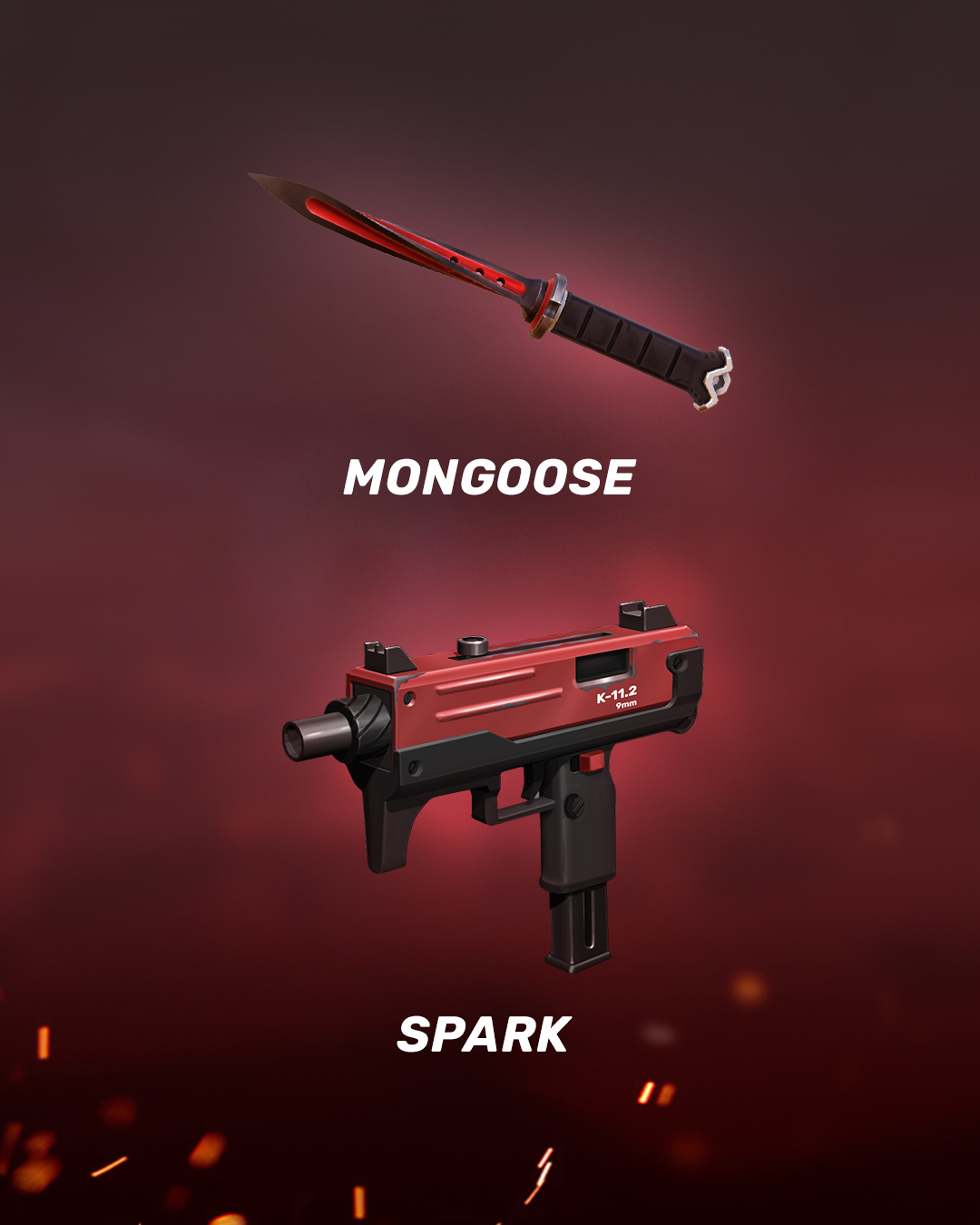 Now, we get to the juicy part – the new weapons you can get at the event fairs.
The Mongoose knife is something you definitely want to check out – it's a close-combat weapon that rewards finishing blows with a boost to your movement speed. Basically, if you eliminate an enemy with the Mongoose, you get an increase in speed for a short period of time – you can use it to disengage and hide, or you can use it offensively to keep pressing the enemy frontline. Try it out to get a feel of the weapon – you'll love it!
You can get the new knife at the first event fair: March 30 – April 13.
The Spark is a fast-firing automatic pistol that can help you mow down damaged enemies at the end of a heated fight. It doesn't do too much harm with a single shot, but what it lacks in damage, it makes up in speed. So just squeeze the trigger and try to keep the enemy in your crosshair – the Spark will do the rest.
You can get the new pistol at the second event fair: April 6 – April 13.
The Cosmetics
Apart from the White Tiger and Black Fox costumes which you can get by completing event challenges and opening event cases, there are other stylish cosmetics to check out at the event. First, make sure to take a look at the new weapon skins, and especially at the Laser Ray one – it's an animated beauty that'll make your favorite gun really stand out. Second, take a pick from the all-new event insignias which range from pixel-art weapons to vicious scorpions, to cold-blooded ducks with knives, and even Wang Shu's own logo.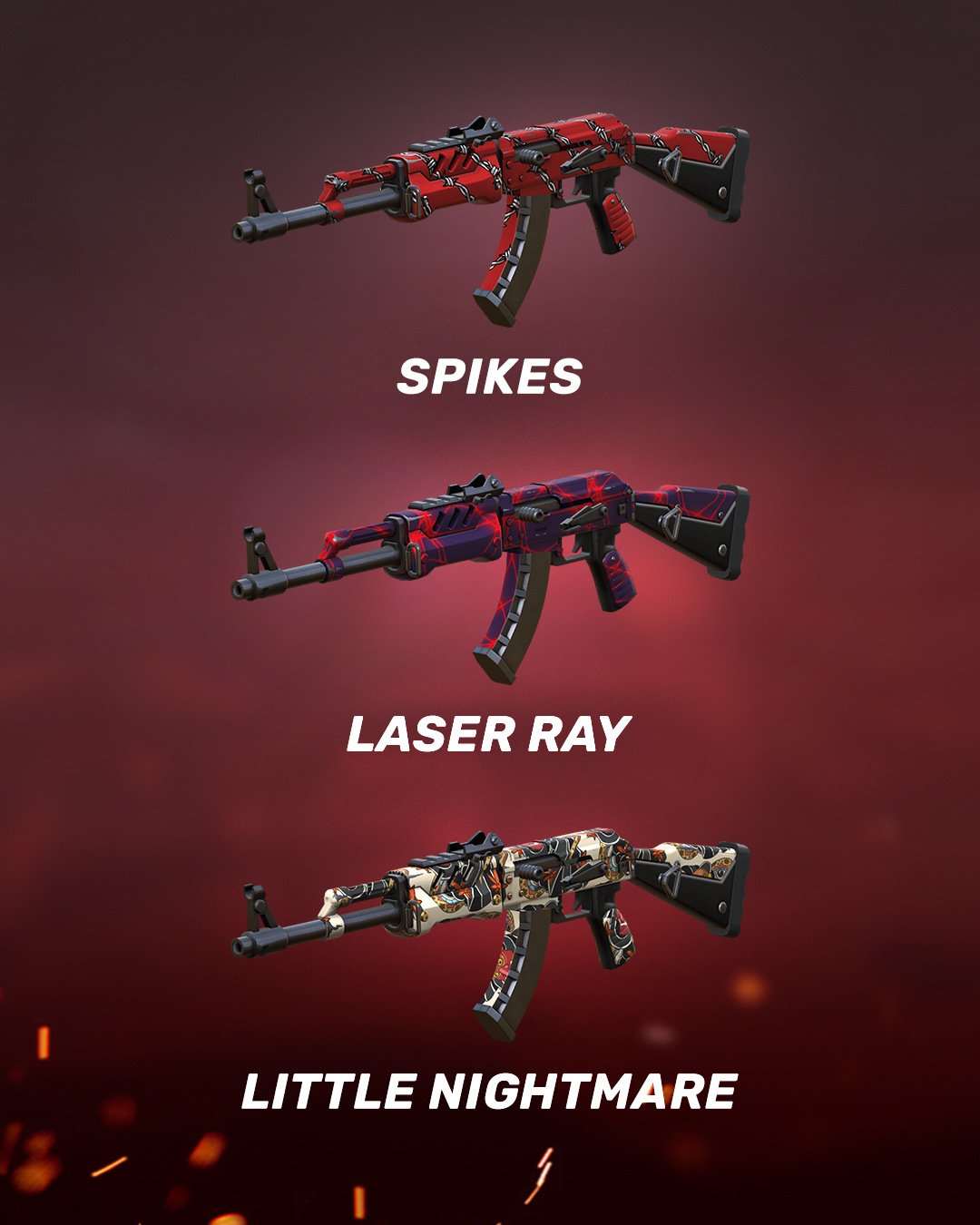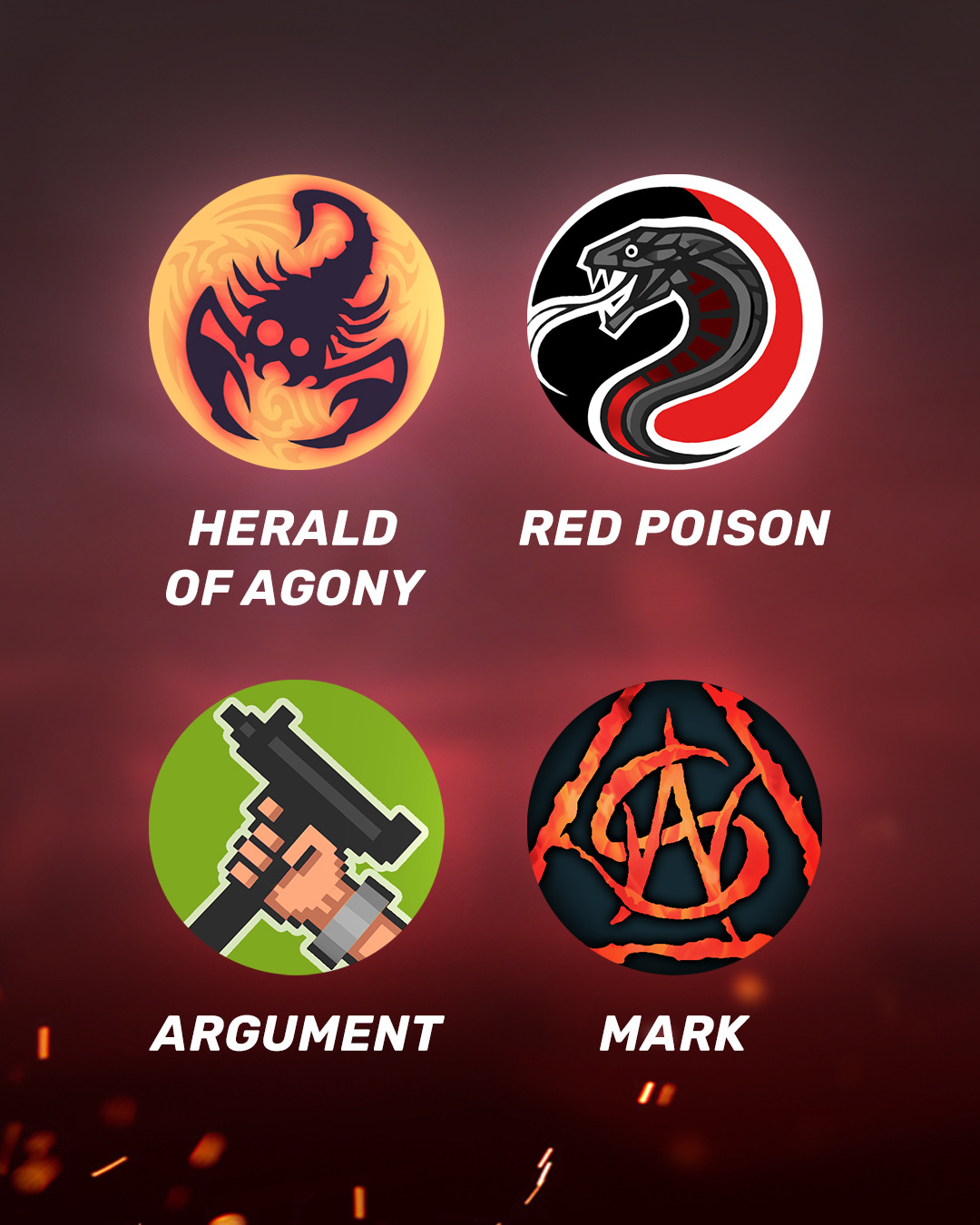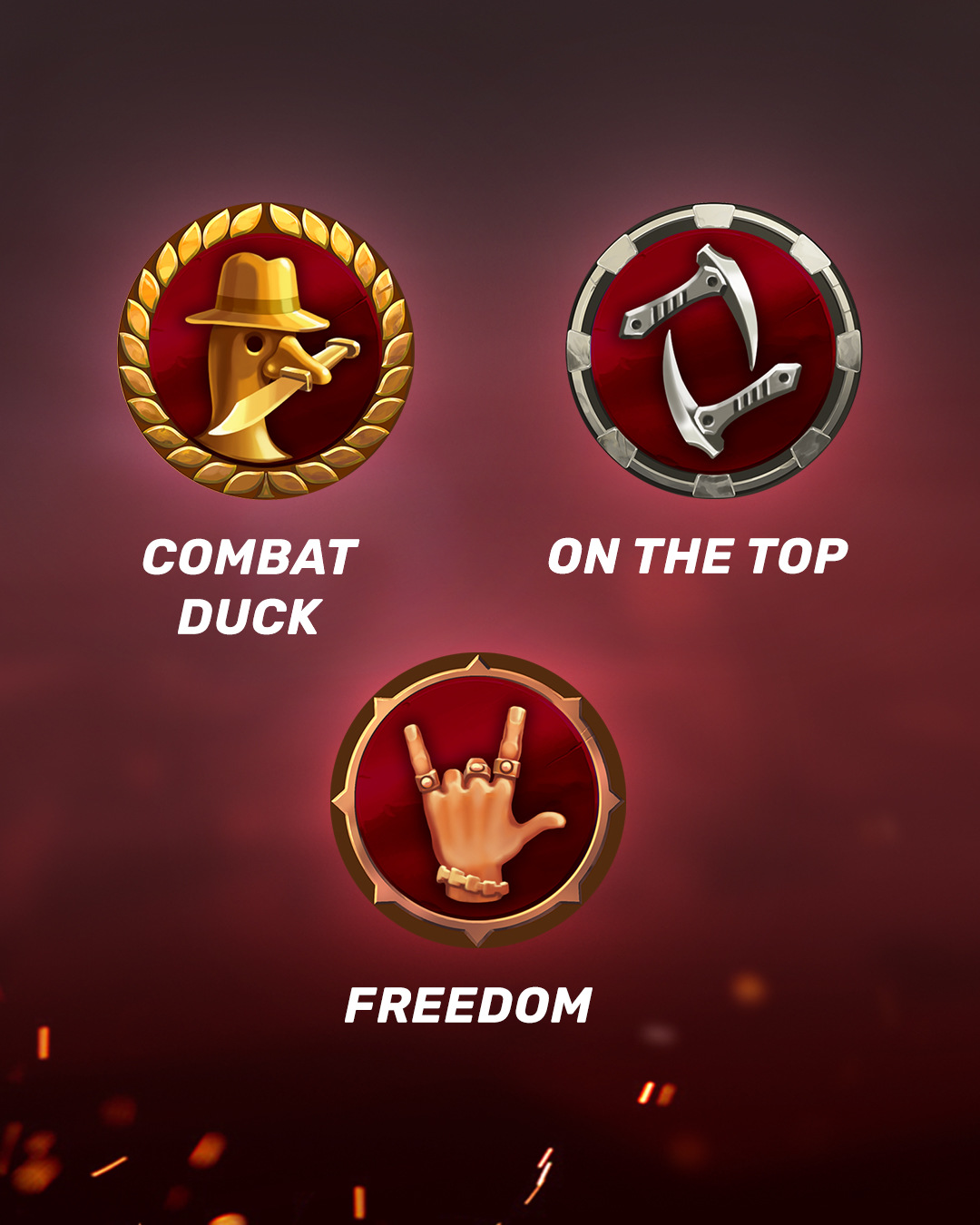 That's all you need to know before starting your event journey. Play hard, complete challenges, get tons of Event Tokens, use them at fairs to get weapons and Event Cases, and get your hands on Wang Shu's entire Arsenal.