Hey there Challengers! Another month of Guns of Boom x Challengermode tournaments has gone by, and we're ready to present the stats for July.
This month was a bit different from the previous ones because instead of one tournament per week, the Weekend Rumble, we had two! In July, you had the opportunity to compete in Double Strike tournaments with an alternative format (2 vs 2) and unique map presets. Thanks for being a part of this!
Now, let's take a look at the stats: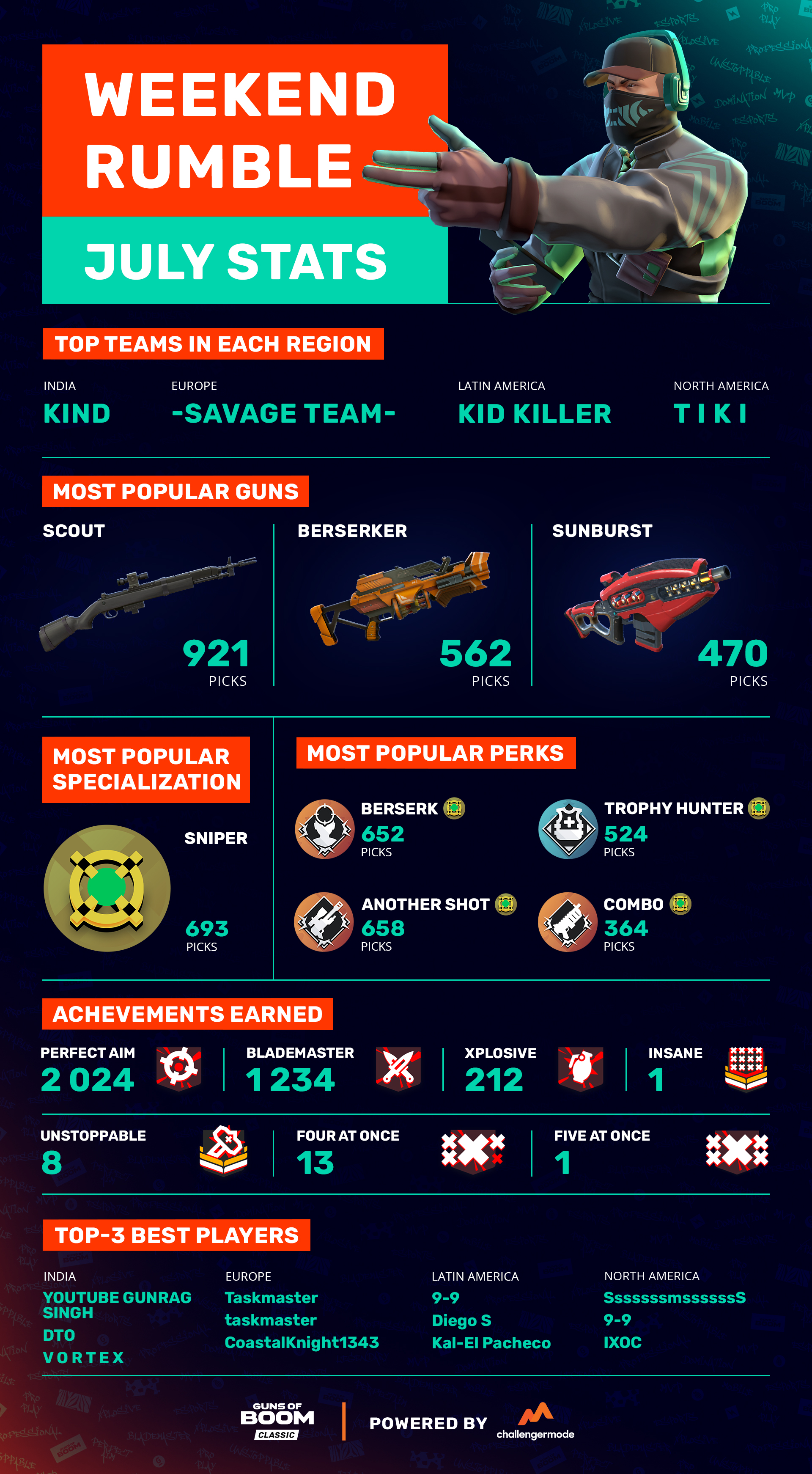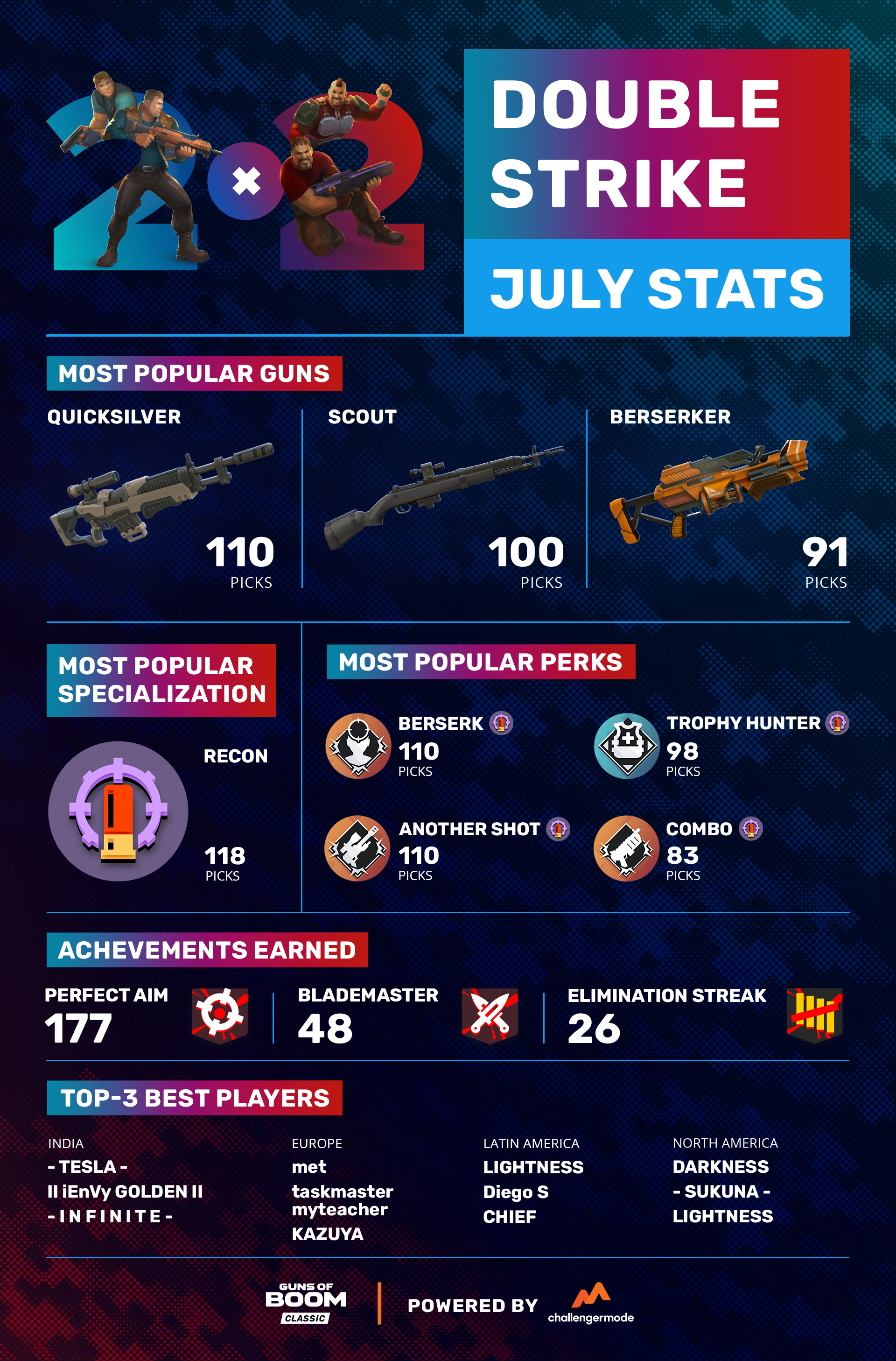 Been a spectator for too long, and are now ready to take up arms yourself? Let this handy guide show you the ropes.
Learned all the details and are eager to rush into battle, but don't have a team yet? Drop by our Discord – it's a great place to find teammates or discuss all things cybersports.
Finally, sign your new team up for Weekend Rumble or Double Strike, and fight your way up to the victory like there's no tomorrow!