This summer, we're adding a new dimension to GoB – a whole new game to help us improve the authentic Guns of Boom experience. Say hello to Public Testing Server – a place where we test and try different features and mechanics before adding them to the game itself.
How to join PTS
Public Testing Server is a standalone application, so you can have both Guns of Boom and PTS installed on your device. PTS is available on the majority of Android and Apple devices.
Android:
Go to Google Play, find Guns of Boom PTS or just follow this link
Download and install the app
Locate the app's icon on your device
Tap it to launch Guns of Boom PTS

Apple:
Install TestFlight on the iOS or iPadOS device that you'll use for testing
Tap Install or Update when prompted

Before going into battle, read up on PTS and how to report bugs like a pro for a chance to make your mark on the history of Guns of Boom development.
Availability
PTS is available for most Android and iOS/iPadOS players since Q3 of 2021. Below you can find instructions on how to join PTS for both platforms.
How it works
For now, we'll be launching PTS for periods long enough to test out some mechanics currently in the works. You'll have a feedback form right in the game, as well as a special bug reporting feature. Read our special article to learn how to report bugs properly. All the bugs and issues found on PTS will be taken care of before releasing a feature or mechanic for Guns of Boom classic: this way, the game's audience will receive a more polished and tuned product with every new version.
What we test on PTS
You won't see all unreleased content on PTS – it's a test server, not a portal to the future or the ultimate spoiler. So, if you're curious what exactly we'll be testing, here's the breakdown.
What we test on PTS:
Balance changes
New mechanics
New animations
Gameplay changes
What we DO NOT test on PTS:
Big surprises
New visuals for guns
Cosmetics and seasonal content
Features and changes that work fine on PTS and get good feedback will be implemented in future versions of Guns of Boom. Features that need fine-tuning will stay on PTS to be tested again and again until they're good and ready for release.
Why it's important
Joining PTS and becoming one of the game's testers has a few advantages
Influencing the development – your feedback helps us better understand how players experience the game, what features are more fun to play around with, and what stuff should actually be added to the final game.
Being the first to try new mechanics – this won't give you much of a head start, but you'll be familiar with what's coming in Guns of Boom before it actually gets released.
No in-app purchases – PTS players get access to the game's content without any payments or purchases. This is a place where you can help us test the balance and mechanics without investing anything – apart from some of your time.
Rewards – effective testers will get rewards for their time and energy. So report all bugs, leave constructive and detailed feedback, and we'll make it worth your while!
Getting started
All players who register for PTS will have the same starting conditions on the test server.
Here they are:
All players are level 36

All weapons unlocked EXCEPT Daryl's Crossbow, Rick's Revolver, and Lucile

All equipment unlocked

All perks of maximum level are unlocked

Everyone starts with 10 000 Gunbucks and 100 Gold

Every tester gets 1000 Medkits, 1000 Grenades, and 1000 Repair Kits

A set of random cosmetics for male and female characters are available to choose from, including some emote

To learn more about the first launch of PTS and what we'll be testing, check out this changelog.
What about my game progress?
Your progress on PTS may be altered in order to carry out specific tests. There are no in-game purchases on PTS, and any progression is generally pointless because you don't rank in leaderboards, don't receive rewards for achievements, and there's no competitive aspect to battles on PTS.
Linking Accounts
You can link your PTS account to your main game account to receive rewards for testing in Guns of Boom. To do this, open the PTS app, go to your profile from the main lobby, and press the Link Accounts button and input your Guns of Boom game ID. After that, you need to launch Guns of Boom, open messages, find the account linking confirmation message, and follow the link inside that message.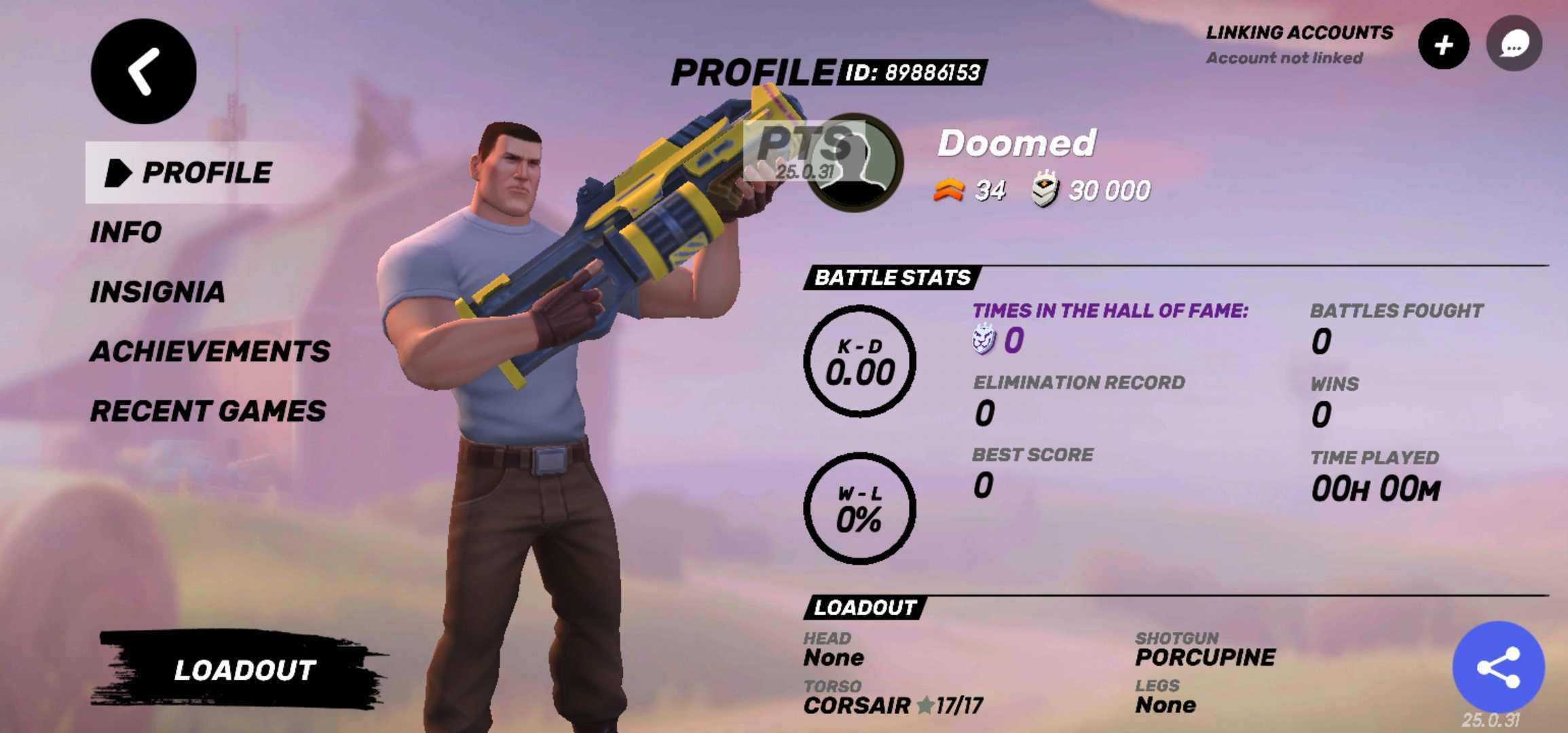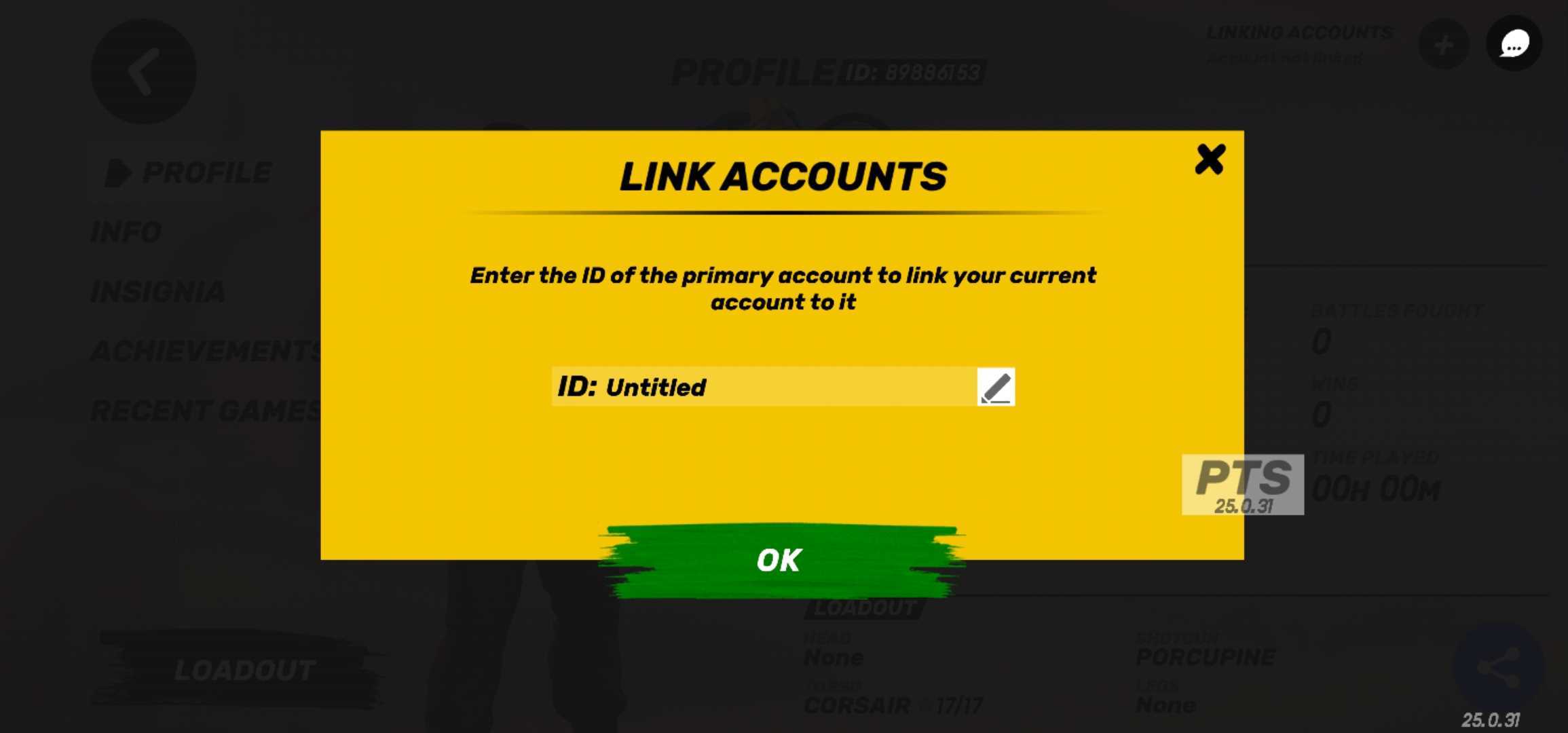 Important: linked accounts do not synchronize game progress. This feature simply allows us to find you in the main game and send you rewards for taking part in the testing.
Once your accounts are linked, you'll be able to receive rewards for testing in the main game.

You can change your linked account at any time.
Good luck, testers – see you on PTS!